Off-Season Lake George. A Fun Winter Getaway to The Sagamore Resort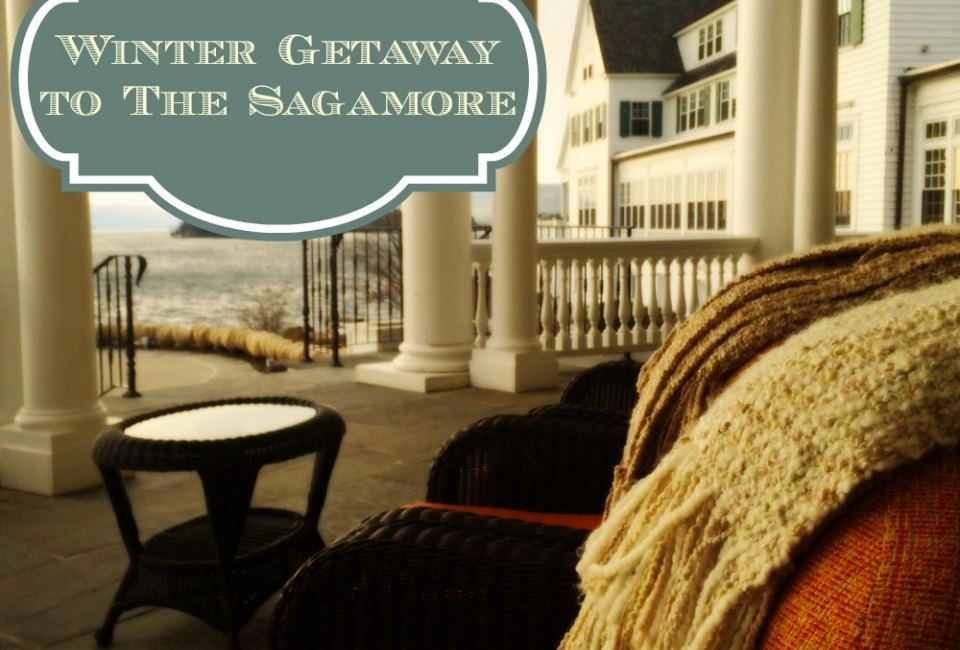 1/19/15
- By
Anna Fader
The Sagamore is an elegant Victorian hotel on Lake George in the Southern Adirondacks. The historic property has been an upscale resort for families for a hundred years. The lakefront resort offers beautiful scenery, luxurious accommodations, fine dining, and plenty of activities to keep the whole family entertained. While The Sagamore is one of the go-to destinations on Lake George in the summer, we decided to check out its charms over the winter holidays.
The Sagamore offers rooms in the historic hotel or Adirondack lodges. We stayed in a lower level double double suite in the lodges. It was less expensive than staying in the hotel and gave us lots of room for our family. The room had a bedroom with two double beds and a large living room with an L-shaped fold out couch, dining area and gas fireplace. The room also had a kitchenette and a lake view balcony. It was very comfortable and newly updated. The linens and bathrobes are spa-quality and great to slip into after a cold day at on the slopes.
During peak times, including the winter holidays, The Sagamore offers a kids camp and many activities for families to enjoy. Activities included cookie decorating, sports contests, family movies, Build a Bear and other crafts. Evening activities might include s'mores and a campfire, bingo or a movie. All activities and the kids camp are included. Some have materials fees.
The Sagamore has outdoor basketball and tennis courts, but during the winter your family will more likely find itself at The Rec, a giant indoor facility with indoor mini-golf, a rock climbing wall, basketball half court, and a mini wiffle ball field. There's also two game consoles, ping pong, foosball and lots of board games.
During the summer I imagine the outdoor pool and waterfront area are packed with people. In the winter you can sit peacefully on the back porch on comfy chairs with big afghans to snuggle under. The gorgeous view must keep you warm because it's more pleasant than you might think. The main hotel also houses an indoor pool, fitness room and spa.
There are two dining options during the winter months, La Bella Vita serves upscale continental food while Mr Brown's Pub serves burgers and such for dinner only and lunch on Saturdays.
Eating all your meals at La Bella Vita would get pretty pricey, so having the kitchenette in our lodge suite was a very convenient. There's a grocery store just five minutes away in Bolton Landing where you can pick up anything you need. They also make good deli sandwiches.
Less expensive dining options are fairly limited during the off-season winter months. There are a few restaurants in Lake George, but many are closed. Make sure to call ahead to make sure. We enjoyed good pizza at Pizza Jerks which has some video game machines for the kids to enjoy and an extensive beer list for the adults.
The Sagamore isn't right right on the mountain, but it's still a good location for enjoying winter sports in the Adirondacks. It's 45 minutes to Gore and 30 minutes to West Mountain Ski areas. If Lake George freezes you can skate on the lake or head to Glen Falls for ice skating. And there's tubing in Luzerne.
The Sagamore offers many winter deals and events. We enjoyed the New Year's Eve buffet dinner and party and danced our way into the New Year to the live band. Overall, our stay at The Sagamore was a great retreat. We accommodations were really nice and we enjoyed the activities on the property as well as the snow sports nearby.
Thanks to Subaru for giving us the loaner 2015 Legacy. I never feel safer than when I'm in a Subaru thanks to enhanced safety features like Eyesight Driver Assist Technology which detects when you are too close to another object and automatically adjusts the vehicle speed. It's incredible. And, of course, Subarus have been popular in mountainous places like the Adirondacks for decades thanks to the great 4 wheel drive and reliability. The sleek new 2015 Legacy doesn't feel like a boxy country car though. It was the perfect vehicle for this trip. Thank you, Subaru!
For more information or to book a room at The Sagamore visit TheSagamore.com.

Sign up for our free
newsletters.
Mommy Poppins is a family activity website that helps people find things to do with kids.
©
2023
MommyPoppins. All Rights Reserved.
mp-prod4-v4.32.99
We use cookies and other data collection technologies to provide the best experience for our customers.
Learn More
Click Here to Sign Up!