A Kid's Guide to New York Underground: Subways and Beyond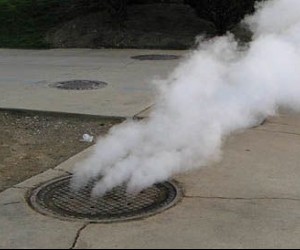 Some kids are obsessed with the subways of NYC. They memorize the maps and know the trains inside and out. Other kids amble along the city streets never giving a second thought to what lies beneath. But at some point every kid wants to know what those big steam chimneys are for and if there really are alligators in the sewers. Here's some really cool places you can start to explore the world beneath our streets.
To get their juices flowing, start by checking out National Geographic's interactive 3D rendering of New York under ground. This is a really cool site that not only shows the layers of what lies beneath the surface of NYC streets, but you can click on each layer and learn more details of how everything works down there. There's also a Myths of the Underground section where kids can test their knowledge of what crazy facts are true or not when it comes to the albino alligators and other NYC subterranean legends.
The next obvious place to start is the NY Transit Museum. Kids can see exhibits about how the subways were built and take part in weekend programs created just for them.
To see more of NYC subway history, check out Forgotten New York's tour of the 28 first subway stations. Forgotten New York is one of my favorite NYC sites and Kevin Walsh has created an excellent photo tour of the beautiful tile and artwork in these old stations. Enjoy the photos or use it as a guide to hunt down the different stations yourself and seek out these little hidden gems of the old NYC subways.
There are several children's picture books which do a nice job of bringing the exotic experience of riding the NYC subways to life in all their multicultural charm. Subway is good for the littlest readers. A light little ride through the rhythms of subway riding. I like My Subway Ride for the way it aptly and poetically depicts what it's like to take a trip through NYC on the subway. The Subway Sparrow is the story of a sparrow that gets caught on the train and how the many different people, speaking different languages, who ride the train work together to help it. Again, a very New York story and one that I think kids will both appreciate and enjoy the way it depicts how New Yorkers come together on the train.