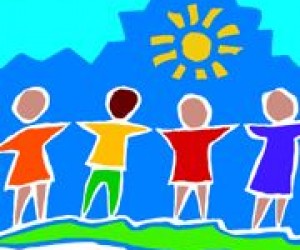 Back to School Resources for Special Needs Families
[UPDATED: July 18, 2012]
Preparing your child for back to school should be simple. Buy them some clothes, let them pick out a cool new backpack, and the best part of all – shop for new school supplies (I loved my Trapper Keeper back in the day). But as a parent of special needs children, feelings of joy and anticipation of successes in the new school year can sometimes be replaced with anxiety. Have they regressed over the summer? How they will function socially with a new teacher and different classmates?

I'd like to offer three types of activities you can do with your special needs child during the remaining days of summer to help prepare them for the new school year, regardless of grade or individual disability. Hopefully these activities will help alleviate some of your (and your child's) anxiety about the upcoming school year:

EDUCATIONAL: These websites will either assist your child in retaining already-learned materials or help teach your child to read, learn numbers and ABC's, math skills, and language arts. Some websites also offer picture games, songs, and activities.
Time4Learning

Do2Learn


SOCIAL STORIES: Social Stories are used to teach children, especially those with special needs, appropriate social skills in any given situation. Some social stories are already established, however, there are ways to create your own social stories tailored to your child's specific needs.

5 Minutes for Special Needs
One Place For Special Needs

BOOKS: With the help from Lois, the most amazing librarian in Hoboken, here is a list of books that will help parents and enable special needs children to feel more comfortable in school.
Playing It Right! Social Skills Activities for Parents and Teachers of Young Children With Autism Spectrum Disorders

When My Worries Get Too Big! A Relaxation Book For Children Who Live With Anxiety
Let's Talk About Needing Attention

The Survival Guide for Kids With LD (Learning Differences)

Dustin's Big School Day

Why Does Izzy Cover Her Ears? Dealing With Sensory Overload