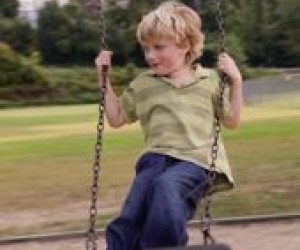 Long Island Weekend Wrap Up April 16-17: National Park Week, Easter Fun, Alligators and More
Planning what to do this weekend? We've got some exciting weekend events lined up for you. With warmer temperatures upon us, you'll find more fun activities to enjoy outside. From farm animals to National Park Fee Free Days to Easter Egg Hunts, you are sure to find something fun to start your weekend off right!


Easter Parade with Easter Bunny
Bellmore Firehouse
230 Pettit Avenue
Bellmore, NY
516-781-5834
Saturday, April 16
11:30pm
Admission: Free
All Ages
Join the Chamber of Commerce of Bellmore as they present their Annual Easter Parade in Bellmore Village. Every child will receive a special treat bag from the Easter Bunny with Easter eggs. After the parade, follow 'Mr. Bunny' up Bedford Avenue to have your picture take with him.
Healthy Kids Day
YMCA
60 Main St
Huntington, NY 11743
631-421-4242
Saturday, April 16
1pm-4pm
Ages 4-8
A full fun day of bouncy castles, arts and crafts, a petting zoo, and a rock climbing wall. Indoor and outdoor activities all geared around teaching kids about healthy food. FREE.



Springtime at Hallockville
Hallockville Musuem Farm
6038 Sound Ave.
Riverhead, NY
631-298-5292
Saturday, April 16
1pm-4pm
Admission: $6
All Ages
Springtime at Hallockville is one place where you can see eggs laid and hunt for them! This event includes fun activities such as exhibits showing the gardening and raising of chickens, and photos taken at the farm with your family. Budding young farmers will love the obstacle course filled with fun but challenging physical endeavors. Have you ever played a game of cow Bingo raffle? Well here's you chance to play and possibly win. Fun for all at this farm.



Easter Egg Hunt
The Greater Westhampton Chamber of Commerce
Westhampton Beach
The Great Lawn
35 Main Street
Westhampton, NY
631-288-3337
Saturday, April 16
12pm
Admission: Free
All Ages
Bring your baskets and come join the Greater Westhampton Chamber of Commerce as they host an Easter Egg Hunt. Over 5,000 plastic eggs will be hidden, and inside the eggs are treats ranging from dollar bills to candy and secret surprises! Children will be grouped according to age. Be sure to stay after the hunt to take a picture with the Easter Bunny! Rain date scheduled for April 23.


Opening of Long Island Game Farm
Long Island Game Farm
638 Chapman Boulevard
Manorville, NY
631-878-6670
Saturday, April 16
10am-6pm
Admission: $16.45; $14.45 (children and adults 62 and up) children under 2 are free
All Ages
Lions and Tigers and Bears oh my! That's right, zoo season kicks off with the opening of the Long Island Game Farm. Here at the game farm, visitors are able to interact with and feed with the animals. Want to feed an alligator? Here's your chance! With hundreds of animals to see and places to explore you will are sure to experience all there is to wildlife at the Long Island Game Farm.
Fee Free Days at Sagamore Hill National Historic Site
Sagamore Hill National Historic Site
20 Sagamore Hill Road
Oyster Bay, NY
516-922-4788
Saturday, April 16 & Sunday, April 17
9am-5pm
Admission: Free
The home of Theodore Roosevelt is now an historic site with an in depth look of his life, family and legacy. This Sunday, you can visit in observance of National Park Week. With guided tours and exhibits this is one family event you don't want to miss! Be sure to check the calender to see more description of exhibits and demonstration offered this weekend.

The Tale of the Frog Prince
Arena Players Second Stage Theatre
296 Route 109
East Farmingdale, NY
516-293-0674
Saturday, April 16 & Sunday, April 17
1pm
Admission: $10
All Ages
What's a lonely Frog Prince to do? In this play, the Frog Prince is under a spell cast by an evil wicked witch. To turn back into the prince and break the spell he must kiss a princess. Easily said, but not so easily done! Watch this hilarious play and be a part of the act with your participation!


Easter Egg Pony Ride
Greenlawn Equestrian Center
29 Wood Ave
Greenlawn, NY
631-456-1700
Sunday, April 17
10am-12pm and 2pm-4pm
Admission: $20
Easter Egg hunts are always fun, but when you can ride a pony and hunt for easter eggs at the same time, great fun! At the Greenlawn Equestrian Center, you can go for a pony ride and hunt for easter eggs. Along the trail will be Easter Baskets hanging from trees. Choose an egg from the basket and add it to your easter egg collection. No reservations required for this event.


Family Sunday At The Museum
Nassau County Museum of Art
11 Museum Dr.
Roslyn Harbor, NY
516-484-9338
Sunday, April 17
1pm
Admission: Free with museum admission
All Ages
Explore art together as you and your family walk though the exhibits at the Nassau County Museum of Art! The family friendly tours are led by a docent. Family gallery talks and an art activity are included.
History Alive! Hands on History Sunday
Old Bethpage Village Restoration
1303 Round Swamp Rd.
Old Bethpage, NY
516-572-8400
Sunday, April 17
11am-5pm
Admission: $10; $7 children five year and younger; Seniors are free
Live out life on Long Island 150 years ago. Get the hands on experience of what life was really like before cars, refrigerators and microwaves. Try churning fresh cream butter, sweeping the porch with a hand made corn broom (no vacuum cleaner!!) and assist in making a hat. And say goodbye to mechanical pencils as you experience writing on a slate board in the schoolhouse.