Silverball Museum Arcade in New Jersey: Family Fun Without a Car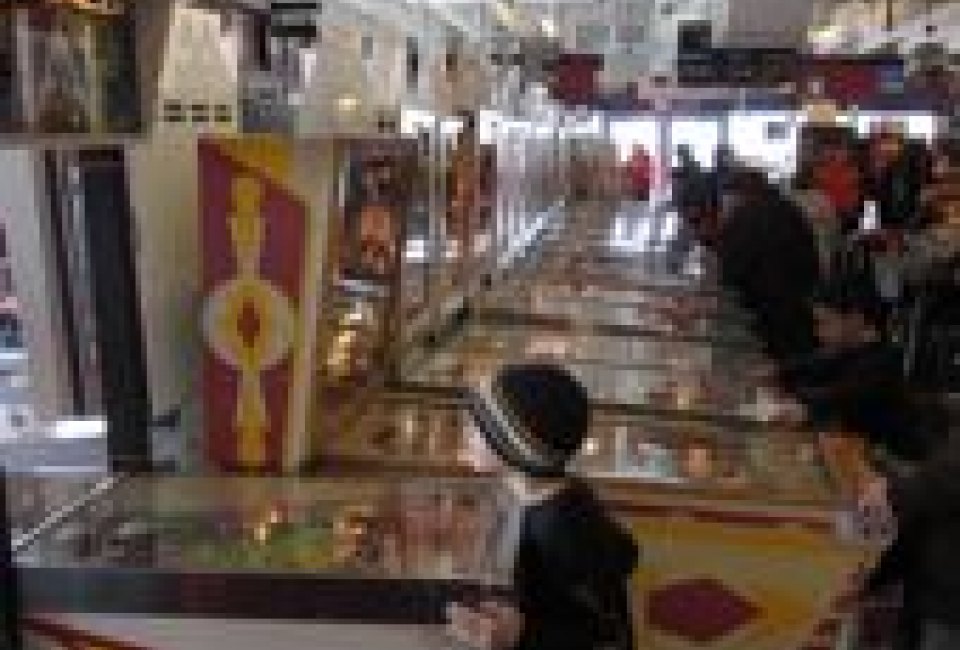 2/27/14
- By
Allison Tibaldi
My family and I recently spent a great afternoon at the Silverball Museum Arcade. Located on the Boardwalk in Asbury Park, New Jersey, it is home to 200 pinball machines and arcade games. No problem if you or your kid becomes addicted to the flashing lights and the sound of the ricocheting metal ball, because unlimited play is included with your admission. No quarters are needed at this hands-on museum. You can try as many of the machines as you like, as many times as you like.
A visit to Silverball takes you through the evolution of pinball, with machines dating from 1931, before flippers were even used. There are many from the 70's and 80's. For my husband and I, it was a walk down memory lane, as we recognized pop culture themed pinball machines from our youth, with graphics of Charlie's Angels, Evel Knievel and Space Mission. For the kids, it was a chance to see that we old people, who grew up in pre-Wii world, had our own type of fun that was entertaining and required skill.
There is a retro style snack bar that serves hot dogs, beverages, soft pretzels and funnel cakes, but they also have a generous Bring Your Own Everything policy. That means that you are welcome to bring your own drinks and snacks for your family. There is even a guest refrigerator for your use. It's a homey, non-commercial touch. The classic jukebox played music from a variety of eras, adding to the already festive air.
There are several pricing plans, so please refer to the website for current pricing.
We loved exploring the recently restored Asbury Park Boardwalk, in spite of the chilly temperatures. The kids got a kick out of Madam Marie and other fortune-tellers and palm readers, whose tiny shops add an authentic sense of seaside kitsch to this town. Fan's of rock music will want to make a pilgrimage to The Stone Pony, the legendary club where Jersey natives Bruce Springsteen and Jon Bon Jovi played early in their careers. When you get hungry, several casual restaurants line the Boardwalk, open year-round. There's a bicycle shop, Brielle Cycles, that was renting canopy bikes for up to 4 people, but it was too windy for us to attempt a ride. We vowed to give it a try when we return in warmer weather. A decent playground facing the ocean was a nice diversion.
It took about an hour to reach Asbury Park from our Manhattan home by car via the Garden State Parkway. It is also accessible by train, taking NJ Transit from Penn Station to Asbury Park. It is a 15-20 minute walk from the Asbury Park Station to the Boardwalk. There are often taxis meeting the arriving trains. If you don't see one, call Surf Taxi at (732) 774-5500, and they will be happy to pick you up!
Silverball Museum Arcade
1000 Ocean Ave
Asbury Park, NJ 07712
732-774-4994
For other great no-car day trips, check out:
No-Car Day Trips: Ski Bus Deals and Packages from NYC
5 Fun Day Trips From New York City Without a Car
Family Friendly Day Trips From NYC Without A Car
Places featured in this article:

Sign up for our free
newsletters.
Mommy Poppins is a family activity website that helps people find things to do with kids.
©
2023
MommyPoppins. All Rights Reserved.
mp-prod4-v4.32.99
Sign up for the Mommy Poppins Newsletter today!
i