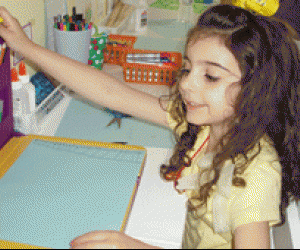 Fun After School Programs and Classes in NJ
When it comes to after school programs, one typically thinks of the YMCA or programs held in schools that offer the usual activities: homework help, arts and crafts, movies, games, and on nice days, possibly a trip to the playground or a walk outside. But if you dig a bit deeper into the world of after school, you can find some alternate and unique programs for your child.
Family Fitness Mixed Martial Arts (Jersey City)
Family Fitness offers a variety of children's classes after school, and it's definitely not the same old homework-and-snack time. Classes teach students discipline, social skills, manners, and good sportsmanship. It also helps build their endurance, stamina, and strength. Call 201-222-8966 for more information.
The Craft Clique (Secaucus)
Looking for an arts and crafts after-school camp? This fun little afterschool program is offered 5 days a week, from 3:00 p.m. to 6:00 p.m. And the price is more than right-- only $85 per month, and it includes all the materials for the arts projects.
JumpBrunch
JumpBunch Sports and Fitness for Kids offers "Club JumpBunch" for kids ages 6-12 years old. JumpBunch is unique as it offers sports and fitness classes to children before and after school, and sometimes during school hours if contracted to provide physical education classes to the students. Classes help students develop hand-eye coordination, large and fine motor skills, muscle development and body balance. Please refer to their website for locations of these classes in New Jersey.
McCarter Theater Afterschool Drama Program
The wonderful McCarter offers afterschool drama programs for the beginner with an interest in performing to seasoned (but still young) performers. Full year and half-year programs available. For more information, call 609-258-6510.
Kidz Art (Mercer County)
Kidz Art offers after-school classes throughout many preschools, private, and public schools in Mercer County, New Jersey. They follow a "visual art" curriculum that is multi-cultural, multi-media, and age appropriate. All of the programs meets or exceeds the National Standards for Arts Education. Please refer to their website for a complete listing of school in Mercer County where these classes are offered.
Young Rembransts
Young Rembrandts art classes teaches children ages 3 ½ to 12 drawing skills as well as a variety of learning skills. Weekly after-school classes are offered in a variety of locations in New Jersey. Please refer to their website for additional information.
CORE Academy of Movvement (Mount Laurel)
The CORE Academy of Movement is located in Mount Laurel and offers a wide variety of after-school dance classes for children of all ages. Classes include Modern, Ballet, Tap, Pointe, Jazz, and Hip Hop. Please refer to their website for class schedules and registration information.
If none of these programs fit your expectations of an after school program for your child – fear not! Your local Library, Boys & Girls Club, YWCA, and YMCA may be able to help you. You may also search for programs through New Jersey Afterschool Directory.
Family Fitness Mixed Martial Arts
419 Central Avenue
Jersey City, NJ 07307
The Craft Clique
1305 Paterson Plank Road
Secaucus, NJ 07094