6 Reasons to Love Life at 180 East 88th Street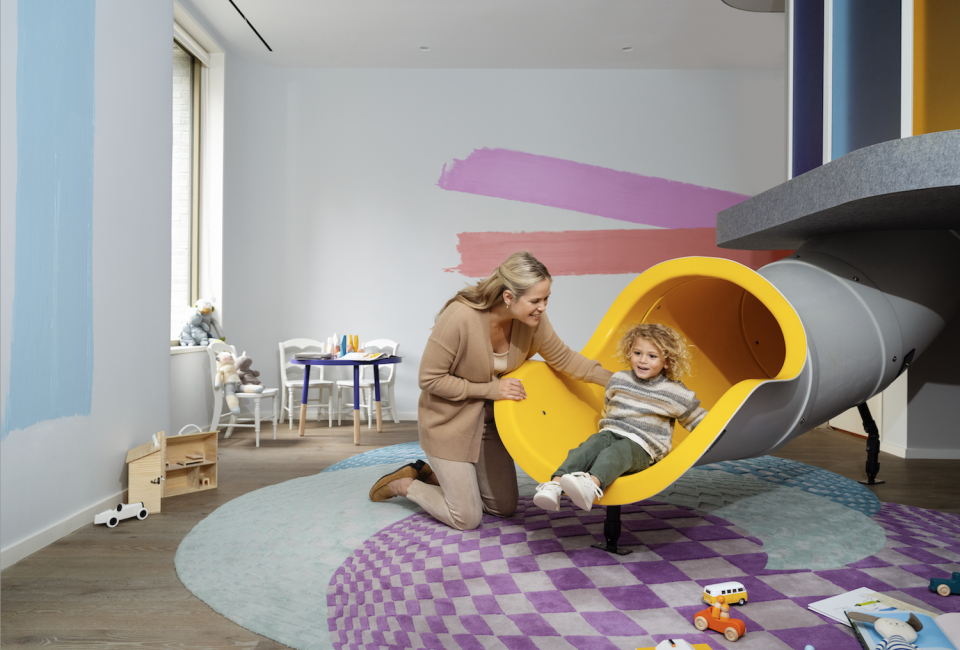 4/5/23
- By
Jessica Laird
Nestled in oh-so-family-friendly Carnegie Hill and outfitted with eight floors of amenities for all ages, 180 East 88th Street offers a totally luxurious living experience. In addition to beautiful spaces where residents can play, relax, and entertain, the intimate condo building features stunning half- and full-floor apartments, ranging from studios to five-bedroom units, plus unique four-bedroom duplexes and a won't-find-it-anywhere-else triplex penthouse.
The unrivaled features and kid-centric neighborhood, paired with new pricing, make 180 East 88th Street a very desirable choice for families with their sights set on a luxury condominium on the Upper East Side. If you're in the market for one of the most refined living experiences available in NYC, here are some reasons to consider life at 180 E 88th Street.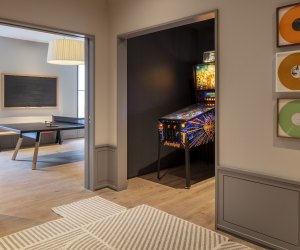 Big kids will love the game room, outfitted with ping pong, foosball, and pinball.
A children's playspace, a game room, and even a basketball court
Expect kids to feel right at home at 180 East 88th Street! Littles ones can explore the building's imaginative, light-filled play room, complete with a slide . Older kids can hang with friends in the game room, complete with ping pong, foosball, and pinball. There's even an indoor basketball court and soccer pitch on-site, where the whole family can get in a quick game or just pass a ball around.
Parent-approved amenities, from a fitness center to a wine room
Whether you're looking to squeeze in a workout after morning drop-off or unwind at the end of a long day, 180 East 88th Street has parents covered with extensive amenities. The fitness studio features Technogym equipment, a Peloton, and a private yoga studio, while the temperature-controlled wine room boasts private lockers and a tasting table. There's also a beautiful residents' lounge that's available for entertaining.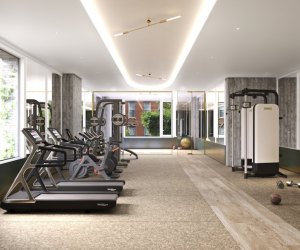 The fitness center features top-of-the-line equipment and a private yoga studio.
Some of the city's best private and public schools
Schools are undoubtedly one of the biggest reasons the Upper East Side is so highly coveted by NYC families. From well-loved public schools to prestigious private schools, there's an abundance of options in the area. 180 East 88th Street is an easy commute to elite institutions like Dalton, Saint David's, and Spence, among others.
Easy access to Central Park and famed cultural institutions
It doesn't get much better than being a stone's throw away from Central Park's sprawling green spaces, does it? In addition to being a four-block stroll from the beloved urban oasis, families at 180 East 88th Street also have easy access to some of New York City's most-loved cultural destinations: Cooper-Hewitt, The Guggenheim, The Frick, and The Met.
The Upper East Side is home to some of the city's top schools and most beloved cultural institutions.
Special benefits, including priority access, at the nearby 92NY
Of course, 92NY is an UES icon–and 180 East 88th Street families are fortunate to receive special benefits at the neighborhood mainstay. Residents receive priority access to the institution's programming at both its original location and in 180 East 88th Street's Third Avenue retail space, which hosts the popular Musical Theater training program for ages 3-18.
New pricing on the building's remaining homes
180 East 88th Street offers sought-after, high-design homes in a complete, full-service condo. New pricing is available for the building's remaining homes, which now begin at $2.995 million for a spacious two-bed, 2.5-bath residence and are available for immediate occupancy.
If you'd like more information about 180 East 88th Street or you're ready to schedule an appointment, you can contact the sales team at 212-288-0188 or visit www.180e88.com.
All photos provided by 180 East 88th Street
Places featured in this article:
t Click Here to Sign Up!