SPONSORED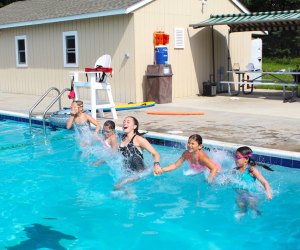 Registration Opens for Camp Deeny Riback's Adventure-Filled Jewish Day Camp
From its sprawling state-of-the-art 40-acre wooded campus, Camp Deeny Riback has been encouraging kids across Morris and Essex County to embrace adventure since 1970. With a focus on Jewish values, the camp prides itself in providing kids with a safe and nurturing environment where they're encouraged to explore new activities, ask questions, take risks, learn important life lessons, and make some forever friends and memories along the way.
Also known as CDR by camp loyalists, Camp Deeny Riback is home to state-of-the-art facilities with over 30 program areas fit for serious summertime fun. There are 2-heated pools with water slides, plus access to nearby Budd Lake. Both sports novices and pros can play their hearts out rain or shine on the covered basketball courts, soccer fields, baseball field, volleyball court, tennis courts, and hockey rink. Campers can expand their creativity in one of two art studios, or check out the ceramics studio, dance studio, performing arts center, or cooking center. And kids can test their bravery on the high ropes challenge course—complete with a 50-foot climbing tower, 200-foot zip-line, and 35′ vertical playpen—or try their hand at the 6-target archery range or multi-acre Mt. Bike trail. Jewish programs for all ages, like Mitzvah Madness, Israel Day, Israeli dance, and pioneering, are also key to this warm, supportive, one-of-a-kind community.
Ready to enroll? CDR offers four camp and leadership programs designed for a wide range of children. Junior Village caters to the 3.5-K crowd with daily free and instructional swim, junior-sized athletic courts and equipment, and plenty of time to romp around Deenyville—an imaginative play area for the littlest campers. Middle Camp is for those in grades 1-4, and campers choose from over 25 fun activities, including a ropes course, cooking, 8 different sports, and even some special day trips. Upper Camp covers kids entering grades 5-9, and offers even more options, like day trips and overnights. And, finally, for those entering 9th-10th grade, the Leaders in Training Program gives teens the chance to participate in leadership seminars, a first aid and CPR certification program, community service projects, and apprenticeships with counselors, while still enjoying traditional camp activities.
For kids who need a little extra support to really thrive at CDR, the Camp Friends Inclusion Program provides a really special opportunity. Children in the program are fully supported by qualified staff, who enable them to be part of the complete camp experience as seamlessly as possible.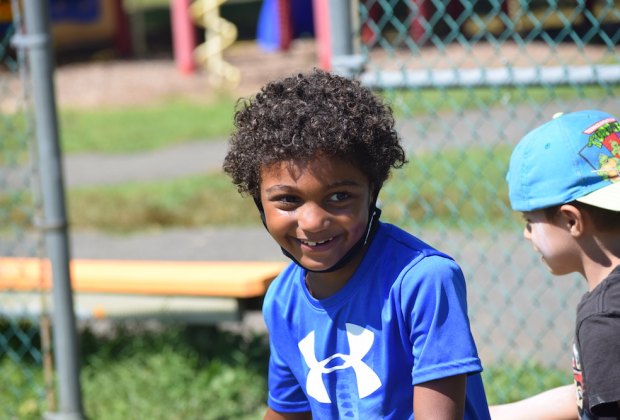 For the 2021 season, Camp Deeny Riback is running its usual 8-week season, giving families the option to choose any two or more weeks. With health and safety top of mind, the camp has created COVID-19 protocols and procedures based on the recommendations received from the Centers for Disease Control, the American Camping Association, and the Department of Health, and an online COVID screening form will also be required daily to help ensure campers are healthy before arriving at camp each morning. Keep in mind that a healthy individually plated lunch will be provided to campers each and every day, and transportation to and from camp is available across much of New Jersey.
Want to learn more about this much-loved Jewish day camp in Flanders, New Jersey? Visit the Camp Deeny Riback website for fees and registration details, and to schedule a tour!
Photos courtesy of Camp Deeny Riback