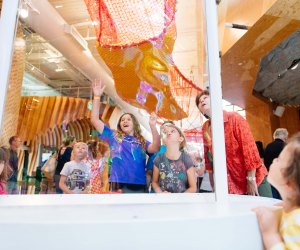 13 Family Memberships Worth Having As You Raise Your LA Kid
When your kids let you know they love a place, it's a lot easier to go back there again and again (and again) if you become a member. Annual memberships allow families to enjoy all the perks and discounts a venue can offer (plus the tax write-off!) without spending a bundle. Here are a few of the most affordable, game-changing, and enjoyable places in LA, worth getting memberships for the whole family.
Note that prices are accurate as of January 2020.
The Zimmer moving to Santa Monica and changing names was a big deal—and kids need to be in the thick of it. Whether your crew want to fly a plane or build the world of tomorrow with their own hands, the ever-evolving exhibits at the Cayton Children's Museum were once favorites in town and now delight families near the beach. Members get discounts on camps and classes as well as discounted reciprocal membership at children's museums around the country.
Family Membership: 1 year starts at $105
Whether your kids want to climb a mountain or journey to the stars, this interactive museum lets them get hands-on with their love of science. With a membership, you get access to special events, 3-D movie discounts, discounted guest passes, and a top-of-the-line spot for summer camp sign-ups. One membership covers both locations (Orange County and the San Fernando Valley).
Family Membership: 1 year for $124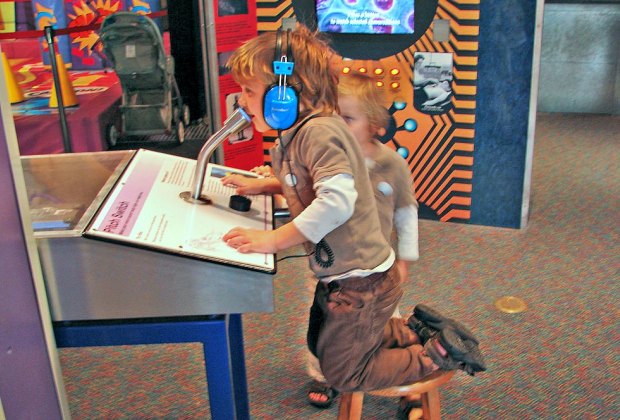 This machine at the Discovery Science Cube alters the sound of your voice. Photo by Jeremy Miles/CC BY 2.0
From lions to tigers and bears (and even hippos), oh my, what kids don't want to get an up-close look at their favorite animals? Much like the lumbering elephants at the center of the Los Angeles Zoo, you'll never forget the memories you make here. As a member, you get unlimited access, a members-only express entrance, discounts on camps and parties, free admission to many other zoos around the state and beyond, plus 4 free tickets on the Safari Shuttle.
Family Membership: 1 year for $150
Stepping inside this monumental museum, the largest natural and historical museum in the western US, will make your family feel like it's slipped back in time. The perks of membership are numerous, from unlimited access to a variety of sister museums to special events and free tickets for First Fridays. The unlimited free admission is also good at the La Brea Tar Pits Museum. And members get free timed tickets to the museum's annual Butterfly Pavilion and Spider Pavilion.
Family Membership: $1 year for $119
With more than 100 interactive exhibits, from a history of human inventions to a real-life space shuttle, California Science Center always has something new to explore, for kids big and small. With your membership, you'll get discounts on special exhibit tickets and priority entry during busy times, plus free admission to more than 300 science centers nationwide. Also included are free IMAX tickets, free parking passes, and several rides on the highwire bicycle.
Family Membership: 1 year for $85
RELATED: 10 Best Children's Museum around LA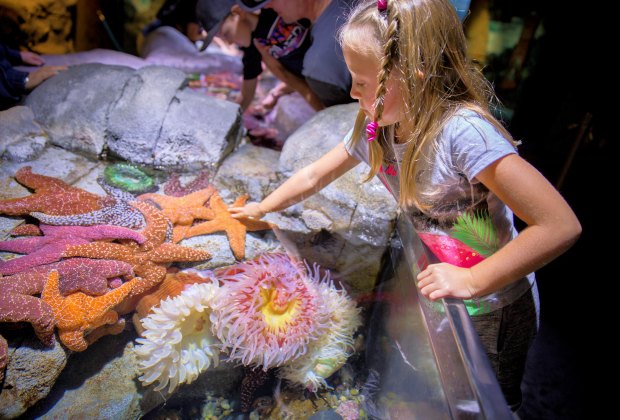 Photo by Andrew Reitsma/Aquarium of the Pacific
It's better, down where it's wetter, take it from me. If you want to take your kids on an underwater adventure, a membership to the Aquarium of the Pacific is the way to go. With 19 major habitats and over 11,000 ocean animals, this museum will show your family it's always better under the sea. Perks include a VIP entrance, discounted parking, and discounted guest passes.
Family Membership: 1 year for $159
With over 160 acres of botanical beauty to explore, this garden paradise is worth exploring for days. With a membership, you get admission privileges to more than 250 reciprocal gardens, plus members-only early access to the gardens every morning. Other things that make this one worth the price are discounts at several local garden stores and early, discounted tickets to Enchanted: Forest of Light.
Family Membership: 1 year for $99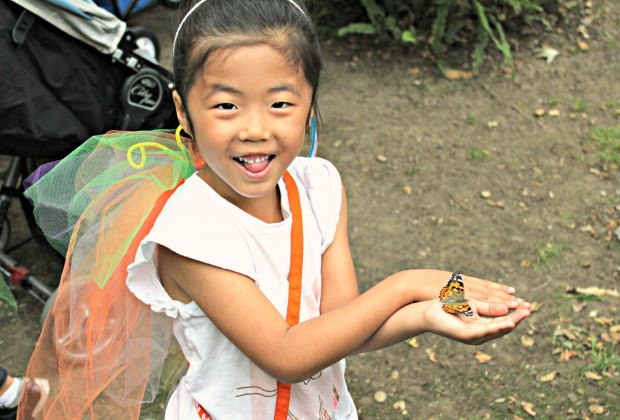 Photo courtesy of Kidspace Children's Museum
From imagination workshops to interactive forests of fun, this LA favorite is sure to make teaching your kids a blast. With a membership, you can take part in special events like a butterfly breakfast and a chance for your kids to play with real snow. Discounts on camps and classes and reciprocal deals with other children's museums give the membership extra value.
Harry Potter may have a wizard wonderland and Disneyland may be the most magical place on Earth, but if you're looking for the most bang for your buck, Knott's Berry Farm is the SoCal amusement park for you. With a season pass, you get unlimited entry plus special discounts on food, merchandise, and Knott's Scary Farm.
Family Membership: 1-year pass for $99 per person 3+
Family Membership: 1 year for $199

Photo courtesy of Pretend City Children's Museum
A child-sized, interconnected city, Pretend City is designed to teach kids "the world in a nutshell." Through problem-solving games and lots of fun, your little ones can learn how to real world works in a safe environment. Memberships have no blackout dates, so kids can have non-stop access to a place where they'll never be bored.
Family Membership: 1 year for a family of 4 is $245
While the Skirball is worth joining just for unlimited access to the amazing indoor playground Noah's Ark, there's more to enjoy here, too, including rotating art exhibits, a family art studio, and an archeology dig. Enjoy discounts on family programs, too.
Family Membership: 1 year for up to four children/grandchildren for $115
Two simple facts to consider: Universal Studios is the most centrally located major theme park in LA, and it's exhausting trying to cover it all in one day. A neighbor pass is cheaper than two visits (you can actually upgrade a single day ticket before leaving the park) and makes it possible to hit the park for a brief visit—maybe just a quick splash on Jurassic World on a hot day, or a flying quidditch match then dinner at the Three Broomsticks before bed. It's probably not a thing to buy every year, but if you do it once during the middle school years, you'll score major parenting points.
Neighbor Pass starts at $144 for 9 months
While kids may not get much from the library itself, the Huntington has lush greenery, a botanical conservatory, an impressive collection of fine art, and a children's garden little ones never want to leave. Little ones can feel very grown-up having tea in the Rose Garden Tea Room, too.
Family Membership: 1-year pass for $159