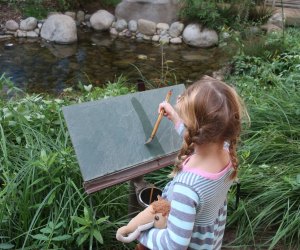 New Year's Day in Los Angeles: 18 Fun Things To Do with Kids
The last holiday of winter break or the first holiday of the new year—however you look at it, New Year is a day for family time; and if you opt for a kid-friendly New Year's Eve activity, you could even have the energy for an early start. You might just choose an outing from our list of 50 Things To Do While Everyone Else Is Out of Town, but how to know if it's an option on the holiday? All of the outings below are great choices for a New Year's Day activity—in fact, some of them can only be enjoyed on January 1st. Happy New Year!

Take advantage of the smaller crowds at Legoland and other theme parks. Photo by Tom Caswell
If one of these doesn't do it for you, check our events calendar for more ideas...
Originally published December 29, 2012