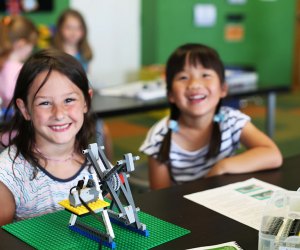 STEAM Camps for Kids in Westchester and the Hudson Valley
STEAM classes (Science, Technology, Engineering, Art and Math) are all the rage these days, and with good reason. Job opportunities in many of these fields continue to grow as our world becomes ever more dependent on technology.
Kids may not care about their career prospects just yet, but that doesn't mean they can't have a blast while learning these subjects. The best STEM/STEAM camps keep fun at the forefront. We've rounded up camps throughout Westchester and the lower Hudson Valley that offer educational and interactive experiences for school-age kids. Looking for more camp ideas? Consult our Summer Camp Guide and sign up for our newsletters.
Westchester
Challenge Camp – Hartsdale
Ages 4-15
Challenge Camp offers more than 100 STEM and Arts courses—including 3D printing, chess, coding, cooking, DJ'ing, drones, escape room, Fortnite, magic, makerspace, Minecraft, model rocketry, robotics, theater, video production, virtual reality, and many more. Parents and campers customize a program of selections based on the child's interests, and the students follow their course selections for an entire session.
Destination Science – Multiple Locations
Ages 5 to 11
One of the more affordable options on the list, Destination Science runs week-long camps for children in elementary school. Each weekly option includes exciting themes like "Rocket Space Science Camp" (build and launch rockets and discover an alien animal planet) and "Extreme Innovators & Science Makers" (invent and make Technic toys and train your own robot puppy). Camps will be held in Larchmont, New Rochelle, Scarsdale, Tarrytown, and White Plains. Full- and half-day choices are available.
Digital Arts Experience – Scarsdale
Ages 6 to 16
Summer STEAM camps are broken up into four sessions, from July 8 through August 30, 2019. Kids can dive into 3D Printing & Design, 3D Minecraft Animation, Lego Animation, Robotics & Coding, Digital Drawing, Java, Python, and much more. Sign up by the week or full the full session. Full- and half-day options are available.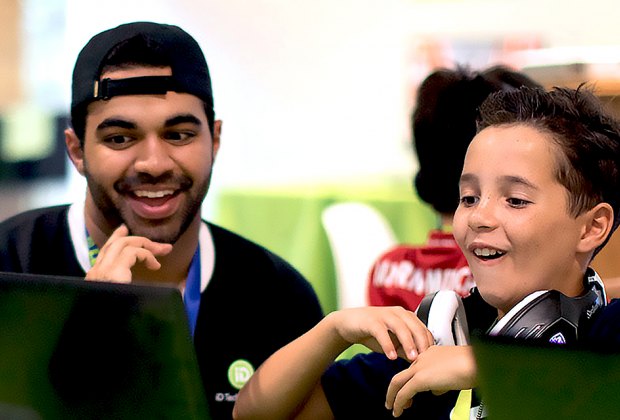 iD Tech classes include programming and mobile game design.
iD Tech – Purchase and Pleasantville
Ages 7 to 17
Kids can get a glimpse of the college experience through iD Tech this summer, which is holding week-long camps at Manhattanville College and Pace University. As with the DAE classes, the fees are higher than some of the others on this list, but the classes are held over the entire day and supplemented with sports and games. iD also provides access to online materials when the camp concludes. Some of the classes offered include Scratch, Java, and C++ programming, as well as Minecraft 3D and mobile game designing.
Mad Science – Multiple Locations
Grades K-5
These week-long camps, which are geared toward children in elementary school, are held at a variety of areas throughout Westchester, including Armonk, Scarsdale, Rye, North Castle, Yorktown, and others. The program material varies depending on location; some will teach robotics, allowing participants to build their own robots to bring home, while others will focus on space and rocketry. Check the schedule for specific dates and locations.
Play Well TEKnologies – Briarcliff Manor, White Plains, Mount Kisco, Ossining
Play Well TEKnologies offers Lego-inspired engineering summer camps that explore STEAM concepts through learning with Lego. Camps also offered in Putnam County.
Purchase College Summer Arts Programs – Purchase
Ages 3-8 and grades 9-12
Youth programs for grades 3-8 encourage exploration of a variety of artistic genres—from creative writing, filmmaking, and photography to acting and creating epic virtual reality adventures. Precollege programs for grades 9-12 allow high school students who are motivated artists, performers, musicians, filmmakers, writers, or scientists and/or have an interest in pursuing these disciplines on a college level to pursue their passion or to create work to bolster college applications.
Rye Arts Center – Rye
Ages 4 and up
The Rye Arts Center offers a schedule of week-long morning, afternoon, and late-afternoon classes from July 1 to August 23, 2019. Options include painting, drawing, ceramics, performing, engineering, coding, 3D printing, animation, graphic design, and more. Rye Arts Center is one of the few on this list that offers STEAM classes for preschoolers. An extended morning option is available.
Snapology of White Plains – Tarrytown, West Harrison, Woodmere
This Lego-based program offers week-long camps with themes ranging from Creative Creatures to Movie Mania. In addition to brick building, certain camps cover robotics and coding.
Westchester Community College Peekskill Extension Center – Peekskill
Ages 7 to 17
This STEAM program offers two-hour summer classes in coding, game design, 3D animation, painting & drawing, robotics, filmmaking, and more. Morning and afternoon sessions can be grouped for a longer day. 2019 sessions run from July 8–18 and July 22 – August 1.
Hudson Valley
ROCKLAND
RCC Summer Camp – Suffern
These week-long camps will make use of the air-conditioned laboratories at Rockland Community College, where instruction and hands-on learning will center on a different area each week: biology, chemistry, robotics, locomotion, rocketry and crime scene investigation. This is a full-day program with before- and after-hours care available.
Summer Teen Tech Camp – West Nyack
Grades 7 to 10
Held at the Career & Technical Education Center at Rockland BOCES, these week-long, half-day camps have video game art and animation classes, as well as robotics and CSI concentrations. Those who want to look beyond STEAM can also take cooking and health classes.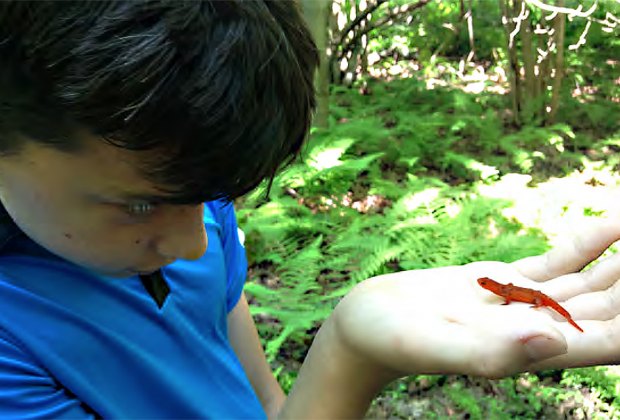 Kids can explore a variety of nature-related topics and study with scientists at Black Rock Science Camp.
ORANGE
Black Rock Science Camp – Cornwall
Ages 11 to 15
Middle and high school students can learn about all things nature in these week-long camps, where they will study directly with scientists and have the ability to choose from a range of topics. Sample classes include Cold Blooded Creatures, Biodiversity Blitz, Nature Photography, and The World of Insects. Full- and half-day options available.
DUTCHESS
Cary Institute of Ecosystem Studies – Millbrook
Grades 2 to 12
As its name indicates, the activities at this camp center on ecology. The full-day program is held on a 2,000-acre campus, with ponds, streams, and hills for kids to explore with assisting scientists. Programs include the summer-long Eco Discovery Camp for grades 2-7; Art + Science for ages 12-16 (July 22-26 and July 29 – Aug. 2, 2019 only); and Eco Leaders for grades 8-12 (application deadline Friday, March 15, 2019).
ULSTER
iD Tech – New Paltz
Ages 7 to 17
Week-long programs include coding and game design, creating videos with Adobe, YouTube Gamecasting, Fortnite Camp, Java, C++, and much more.
MULTIPLE LOCATIONS
Camp Invention
Grades K to 6
The week-long sessions of Camp Invention are geared toward kids entering grades K-6. A different theme is picked each year (new for 2019 is Supercharged, which will include rebuilding ships and designing underwater equipment, and building a remote-control robot), and kids spend their days playing, learning, and problem-solving together. One fixture of the camp has each camper bring a "take-apart item" from home—such as a computer or a hard drive—allowing him or her to investigate and learn about the guts of the now-discarded common household item.
Mad Science
Grades 1 to 6
Like its Westchester counterpart, Mad Science of the Mid-Hudson holds week-long camps at a variety of schools and community centers in Orange, Rockland, Dutchess, and Ulster counties. Geared toward kids entering grades 1-6, the camps offered in 2019 include chemistry, engineering, NASA, robots, coding, "spy science," art, and more. Not all locations focus on the same topic, so extreme science lovers may want to location-hop. There are both half-day and full-day options.
Snapology
Ages 5 to 12
Offered throughout the lower Hudson Valley area, Snapology is a program for kids in love with all things Lego. Week-long camps feature themes ranging from Creative Creatures to Movie Mania. In addition to brick building, certain camps cover robotics and coding.
Photos courtesy of the camps
This post originally published in 2015.