Colonial Williamsburg: Virginia's 18th Century Destination for 21st Century Families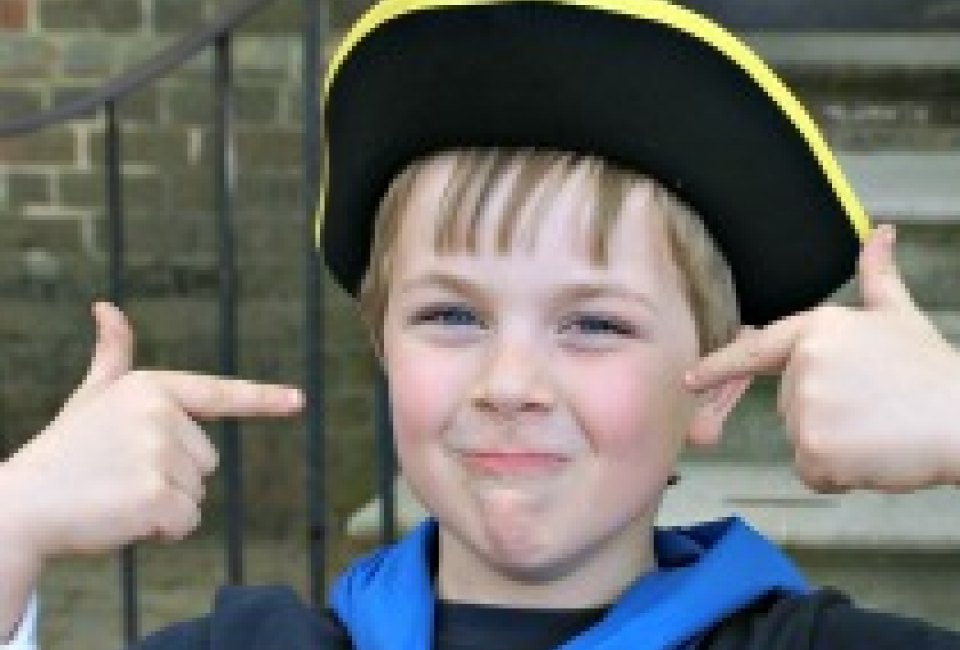 6/6/12
- By
Stephanie Ogozalek
Colonial Williamsburg is the largest living history museum in the world, a recreation of its namesake city during the days leading up to the American Revolution in the late 18th century. A walk along The Duke of Gloucester Street, the city's main drag, will take you past many stores, taverns, trade shops and homes belonging to the city's upper class. Colonial Williamsburg also boasts a military storage magazine, civic buildings, a magnificent Governor's Palace and well, being 18th Century Virginia, a working plantation complete with slaves. The entire 100-acre site is beautifully authentic with 88 recreated and original structures, dusty dirt roads, giant shade trees, red brick sidewalks, elegant horse driven carriages, (not to mention not so elegant piles of manure) and fluttering British flags, creating an entirely transporting experience not soon to be forgotten.
But Colonial Williamsburg isn't all muskets and tri-corner hats, the entire historic area is surrounded by an amenity-packed resort with several choices of modern lodging from the casual to the seriously swanky, relaxed and fine dining options, a top-notch golf course, a well-appointed spa and plenty of activities for the kids, creating a perfect family destination--no matter what century your family wants to enjoy.
The first stop at Historic Williamsburg should be the visitors center, not just to get your tickets, schedules and map, but to get into the 18th century mindset. As you walk to the historic area via the elevated ramp from the center through the lush green National Parks System's Colonial Parkway, look down, plaques in the concrete remind you of historic milestones that you need to forget as you leave the 21st century – women's liberation, civil rights, electricity, space travel, American independence and more. There is a shuttle bus to the historic area, but since it is less than a 15-minute walk you should try it at least once during your stay.
When you enter the historic area will come upon the Great Hopes Plantation. If the British flag is flying, head in (when buildings are open for visitors they will fly the Union Jack out front.) The kids will love this recreation of a rural 18th century middle-class farm. They can see the tobacco, cotton and corn crops in the field and check out the cows, pigs, sheep and other livestock, including some specific to the period. There are demonstrations of period farming and carpentry techniques as well as insight into the lives of those enslaved, too.
Visit the Gateway next here they offer a short kid-centric introductory walking tour for families, which was a great way to become acclimated with the space. We also got a lesson on 18th century civility and manners, I learned how to curtsey properly and my husband and son became experts in bowing. The Gateway also houses an interactive kids corner that teaches about the period in a fun, hands-on way that is relevant to youngsters.
The best way to experience Colonial Williamsburg is to walk through the tree-lined streets entering as many of the historical buildings as you can. Each one gives a glimpse into a different aspect of the 18th Century colony. Of particular interest to kids is the new working blacksmith shop, seeing the guns and ammunition and learning about the life of a soldier in the magazine, mailing a hand canceled letter the post office, sampling period hot chocolate, coffee or tea at Charlton's Coffee House, touring the public gaol aka jail and sticking thier head into the stockade outside the courthouse. Kids will also love taking a journey through the city in a period style horse-drawn carriage.
Throughout the day there are tons of drop-in programs focusing on the many aspects of life in the colonies. The premiere event though is Revolutionary City, the dramatic live street theater played out around town that make the events of the Revolution come to life. We saw a man accused of treason nearly get tarred and feathered, George and Martha Washington arrive on horseback and a dramatic reading of the Declaration of Independence from the balcony of the Capitol accompanied by cannon fire and a fife and drum procession. And if you don't remember the history surrounding the events, don't worry, grab a handy broad sheet to get you up to speed.
RevQuest a cool interactive, high tech, role playing game where you can get in on the action is great for families. After you register to play, clues are sent to your mobile device (so not 18th C!) so you can try to solve a historical mystery by meeting with various characters throughout your stay in a modern game of colonial espionage. We played Sign of the Rhinoceros and although it is a really cool concept that get families really engaged, my 7 year old son was a little too young for it. I completely recommend checking out their upcoming Lion and the Unicorn mystery RevQuest game this summer if you have older kids.
At night Colonial Williamsburg is lit only by candle light and offers some once in a lifetime experiences for families. No trip to Colonial Williamsburg would be complete without a meal in one of the four period taverns. I dined at both Chowning's Tavern and the Kings Arms, both restaurants featured menus based on historic records and period foodways. There are kids menus available with more modern takes on period meals. The meals were was delicious and the ambiance was magical with roaming story tellers and musicians that entertained diners in the lantern lit dining room. I am a giant history geek and a serious foodie, these tavern meals were the absolute highlight of my trip and I would have tried them all if I had more time.
One of my son's favorite things was a nighttime haunted tavern ghostwalk. With a guided group we toured the town after dark visiting the four operating taverns as well as sites where taverns once stood and listened to spooky, spine-tingling ghost stories that took place in them. My son is still a little bit wary of Irma who teases visitors who don't believe in her! We also took part in an interactive evening program that was a lot of fun, we trained to be soldiers in General Washington's army and learned to march in formation, salute and other soldierly duties.
Colonial Williamsburg isn't just a historic site, it is also a sprawling resort with modern amenities. At the western end of the historic area is Merchants Square a modern shopping and dining complex with high-end stores, touristy shops and some of their own Williamsburg branded retail outlets. This is also where you will find the two stand-alone art museums: The De Witt Wallace Decorative Arts Museum and The Abby Aldrich Rockefeller Folk Art Museum.
The resort offers five hotels all ranging in prices and accommodations, the genteel Williamsburg Inn, previously a home of the Rockefellers, who helped create Williamsburg as a historic site, is the top of the line with a price tag to match and probably not appropriate for anything but the most well-behaved child. Another once in a lifetime offering is the chance to really get into the spirit of the place by staying in a small, but well appointed, period house or tavern room inside the historic area instead of a traditional hotel.
We opted for the roomy and comfortable Williamsburg Woodlands for our stay since it is the best bet for families. The hotel offers large rooms, a complimentary Southern-style breakfast, mini golf, corn hole, tether ball, a playground and an outdoor pool. It is adjacent to the Visitors Center so it is easy to grab the shuttle bus or walk into the historic area and the Woodlands often hosts magic shows and other special activities for families in the evening. Across the street is the casual dinner only dining destination for families, Huzzah! BBQ Grill serving crowd-pleasing items like burgers, salads, ribs and even make your own pizza on the kids menu.
I will admit that a lot of people told me my 7-year-old son was too young for Williamsburg. Having a history geek for a mother he has been raised on a steady diet of old houses and historical attractions so I took the chance. Of course some of the history at Colonial Williamsburg went right over his head but even so he enjoyed the historic area and we were sure to keep our visit to things he would understand and find interesting. We also took swimming and mini golf breaks during the day so he didn't get burned out on history. Now he wants to be a revolutionary soldier for Halloween next year. After my visit though, I would say 9 or 10 is the perfect age for this trip, especially after seeing plenty of bored tweens and teens walking around in tri-corned hats and Betsy Ross dresses looking thoroughly unamused.
Things to Know Before You Go
Plan in advance, special activities, tavern dining reservations, and horse-drawn carriage rides fill up quickly! Make your reservations before you leave home or hit the Lumber Building as soon as you arrive.
Stay in one of the Colonial Williamsburg hotels. They aren't just lovely and well-appointed they also provide a quick getaway if you need a break. Williamsburg Woodlands is the furthest away from the historic area at a 10-15 minute walk or shuttle bus the other lodging choices are much closer.
Act like the locals – go car-free. Leave your car in the parking lot, you can do the historic area on foot easily and Colonial Williamsburg even has shuttles to hot destinations outside the complex, like Jamestown and Bush Gardens.

Colonial Williamsburg, Williamsburg, Virginia