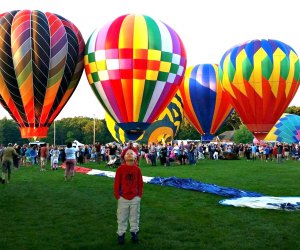 25 Summer Festivals in Connecticut that Are Fun for Kids and Families
Summer may be short here in Connecticut but it sure is jammin' with festivals from June through Labor Day. Sure, you've probably visited your fair share of pumpkin, apple, and strawberry festivals. But have you been to a Podunk Bluegrass festival? Or a Sailfest? Or perhaps a Potato and Cornfest?
Whether you're planning to indulge in some strawberry shortcake piled high with whipped cream, check out some really spectacular cars at an antique car show, or groove to some reggae, there are many family-friendly festivals happening all summer long. Grab a picnic basket and a blanket, pack your camera, and have some fun at one of these events.
Be sure to check out our Connecticut Summer Fun Guide to help plan some more epic adventures while school's out.