Best Strawberry Picking in Chicago and Summer Strawberry Festivals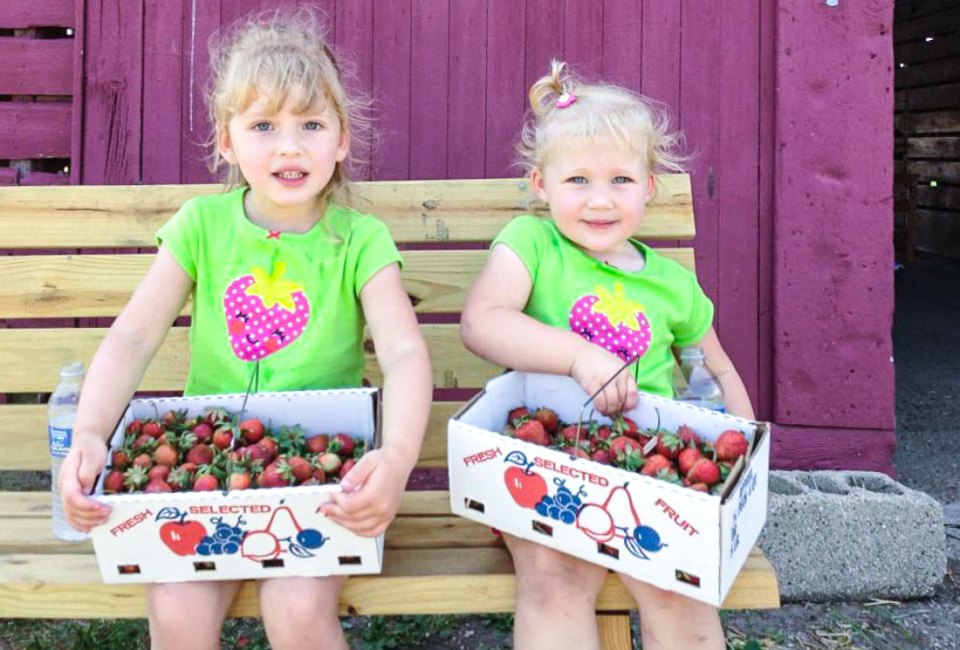 5/19/23
- By
Maureen Wilkey
Pick-your-own strawberries always taste even better that usual! As summer arrives in the Midwest, families can visit local farms near Chicago and do some strawberry picking starting in June, with blueberries, blackberries, raspberries, and even gooseberries (if you know what to do with those!) in July and August. We found 14 farms within 90 minutes of Chicago where kids can get some fresh air and go strawberry picking as they enjoy a summer day trip near Chicago. And don't miss the strawberry festivals happening in June.
2023 Strawberry Festivals in Chicago
This year, the Elmwood Strawberry Festival is kicking it '90s style. With a color run/walk, classic car show, aisles of strawberry treats, drinks, and more, there's something for everyone in the family to enjoy. You'll also find kids activities, live entertainment, and vendors ready with crafts, artwork, and all the strawberries you'd imagine.
The iconic Long Grove Strawberry Festival takes place June 23-25. You'll find everything strawberry from breakfast to dessert. In addition to the strawberry-infused drinks and food, there is also live music on multiple stages, carnival rides for kids, and different stations with family friendly activities. Check out the adorable boutique shopping available as well.

Sign up for our free
newsletters.
Mommy Poppins is a family activity website that helps people find things to do with kids.
©
2023
MommyPoppins. All Rights Reserved.
mp-prod4-v4.32.99
Click Here to Sign Up!
i