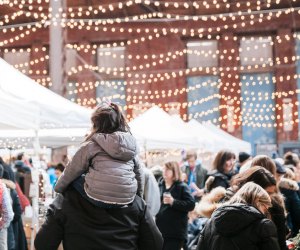 Holiday Craft Fairs and Christmas Markets Around Boston
This time of year, holiday markets are springing up all around the greater Boston area, from church fairs to school bazaars to high-end artist markets. We've highlighted fun finds that feature the handiwork of artisans from both near and far. Many have extras like food and live entertainment, and some even have Santa on hand for sharing holiday wishes!
Got the Christmas bug already? Check out our favorite New England holiday traditions, Christmas train rides, and hot holiday theater tickets to get the jump on more seasonal fun.