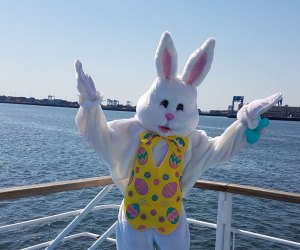 Festive Easter Brunches in Boston for Kids and Families
Hop to it! Easter Sunday is just around the corner, and these delicious brunch spots around Boston are taking reservations. We hear a certain famous rabbit may be popping in for a visit and to snap some pics at a few of these spots, too! The meal is sure to be special—and delicious—regardless.
Our Spring Fun Guide has more ideas for celebrating the start of this beautiful season in New England. Be on the lookout for an updated roundup of this year's Easter egg hunts, coming soon!
2021 note: The Easter Bunny is scheduled to visit some, but not all, of these spots. If a rabbit-of-the-hour sighting is important to your kids, be sure to call the venue for updated information when making your reservation or before heading out. Also inquire about masking and social distancing policies to make sure everyone is safe while celebrating the holiday.