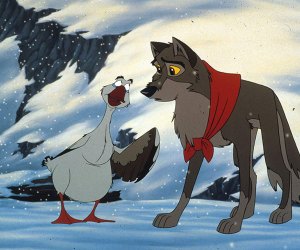 Things To Do in Westchester this Weekend: Balto, Baseball Card Show, Open Boat
There are tons of great events for Westchester and Hudson Valley families happening on this January weekend. We've identified happenings that focus on an assortment of topics like sports, animals, history, film, and even American Girl dolls.
For starters, browse the collectibles at the return of the three-day Baseball Card Show. Show your kids how food was made before the advent of the microwave (shocking!) when they learn how to make Bread and Butter in old-school style. In a similar vein, get a glimpse of a servant's life in a 79-room historic mansion à la "Downton Abbey" at A Life in Service Service Tour. More indoor fun can be had creating fashion for an American Girl doll. And if your kids are prone to steering the conversation toward the subject of poop, Scat! gives the topic acceptability, as animal leave-behinds are explored through a naturalist's eye.
There's more! Check out our hot-off-the-press roundup of 50 winter activities for kids (some of which should be booked early) and our Event Calendar to plan your entire weekend—and beyond!