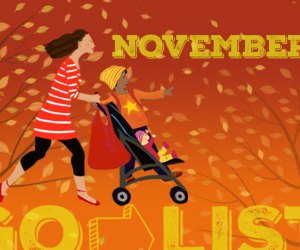 November GoList: Best Things To Do with Westchester Kids this Month
November is a month of transition, as celebrations of Halloween, Thanksgiving, and the December holidays merge—and Westchester and the Hudson Valley are rich with seasonal family activities. There's still time to squeeze in visit to local Halloween haunts like the Great Jack O'Lantern Blaze, which runs through the end of November; then, before you can say gobble-gobble, it's time for the Thanksgiving Day Parade and Skydiving Santa.
In between are numerous performances, STEAM-related programs, and other assorted fun. Below are our picks for the best things to do in November, but remember that our Event Calendar has many more fun and enriching activities of all kinds. Savor the season and enjoy it all!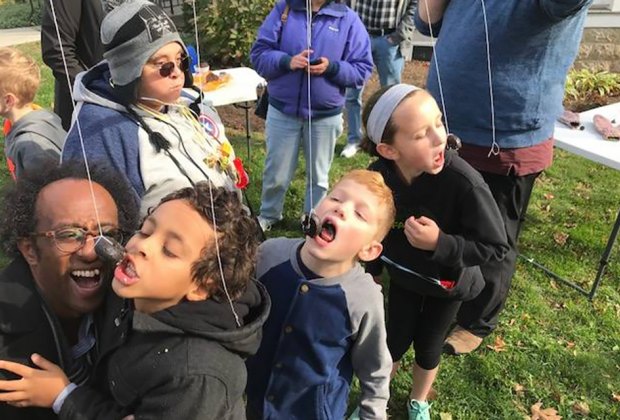 Play chocolate games at Red Hook & the Chocolate Festival November 2. Photo courtesy of the Red Hook Chamber of Commerce
Red Hook & the Chocolate Festival – Red Hook
Saturday, November 2, 2019
This all-day festival is the ultimate for chocoholics, with delectable offerings that include chocolate tastings and activities. Admission is free.
The Lenape of Westchester – Cross River
Saturday, November 2, 2019
The Lenape, a Native American tribe, inhabited our area long before the Europeans settled here. This program takes kids back in time to learn about these early inhabitants, including their food, games, and more—even a wigwam.
Kidz Bop – White Plains
Friday, November 8, 2019
Kidz Bop, the musical group that performs kid-targeted versions of pop songs, is making a stop at the Westchester County Center as part of its world tour. The performance includes choreography, costumes, and set design.
STEAMFest – North Salem
Saturday, November 16, 2019
This smorgasbord of techie fun returns this year with fun and educational hands-on workshops, which follow an interactive performance by Mad Science. FREE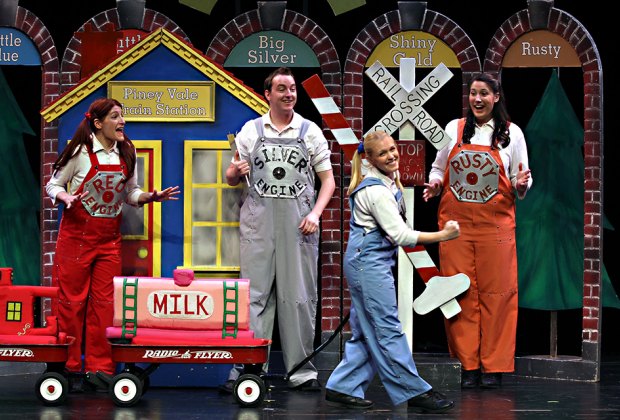 The Little Engine That Could Earns Her Whistle chugs into the Emelin Theater November 17. Photo courtesy of the theater
The Little Engine That Could Earns Her Whistle – Mamaroneck
Sunday, November 17, 2019
Based on the classic children's tale, The Little Engine That Could, this page-to-stage musical production emphasizes the power of believing in oneself and working hard. Two performances are offered.
Minecraft Build-off Tournament – White Plains
Sunday, November 17, 2019
Minecraft is turning 10 years old, and the Digital Arts Experience is celebrating with a build-off tournament. Three time slots are offered, and each session will begin with the announcement of the theme followed by an hour of building. Prizes are awarded.
Living Off the Land – Rye
Saturday, November 23, 2019
Explore the life of the Woodland Indians and learn how they lived off the land and used materials for shelters, tools, hunting, and agriculture. Also sample foods they would have eaten, such as cornmeal, squash soup, and maple syrup.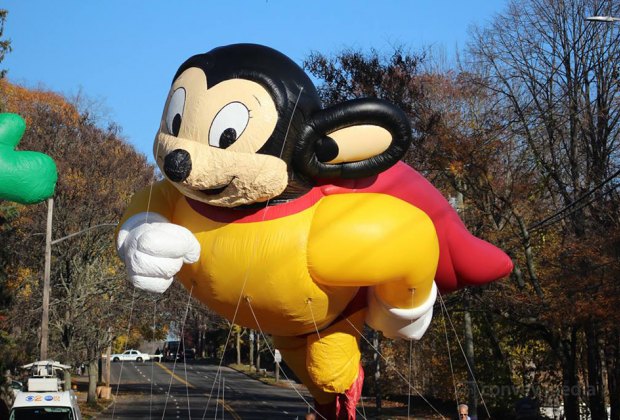 Check out the Annual Valenti Thanksgiving Parade in New Rochelle November 23. Photo courtesy fo the New Rochelle Chamber of Commerce
Annual Valenti Thanksgiving Parade – New Rochelle
Saturday, November 23, 2019
This annual event showcases local organizations, floats, and bands through downtown New Rochelle. FREE
Arch 8 – Purchase
Saturday, November 23, 2019
Dutch dance company Arch 8 presents the world premiere of Rising Tide, commissioned by the Purchase College of Performing Arts, blending dance, acrobatics, poetry, and more to tell the story of rising matters in the world today—from temperatures to sea levels to endangered species and more. The work is tailored to engage young audiences (and adults, too!).
KMA Family Day – Katonah
Sunday, November 24, 2019
Get inspired by a variety of surprise happenings around the KMA, including expressive dance performances and experimental music, and explore your own ways of artistic self-expression. Abstract painting, dynamic community art projects, and other activities will run all afternoon.
Skydiving Santa – Modena
Friday, November 29, 2019
To kick off the holiday season, Santa and his elves plan to parachute into Hurds Family Farm, bringing gifts for attending children. Other fun includes a cow train, giant slide, kids corral, and more. FREE

Kick off the Christmas season with the Sinterklaas Send-Off Celebration in Kingston November 30. Photo courtesy of the event
Sinterklaas Send-Off Celebration – Kingston
Saturday, November 30, 2019
As part of the broad-scale Hudson Valley Sinterklaas celebration, Kingston hosts a festive affair featuring performances, workshops, and open houses, followed by a children's parade with puppets and a grand send-off of Sinterklaas via tugboat to his next destination. Restaurants will offer specials following the send-off. FREE
Looking for more options? Check out our Event Calendar for even more fun happening this month in Westchester and the Lower Hudson Valley, and follow us on Facebook!