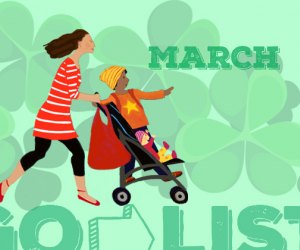 March GoList: The Best Things to Do in Westchester with Kids
March winds bring not only April showers but also much fun in and around Westchester, with lots to do both indoors and out.
The first half of the month brings the peak of maple-sugaring season, allowing families to join naturalists in tapping maple trees and evaporating this blasé-looking liquid into the sublime sticky stuff we all know and love. Some events—like the Maple Sugaring Party—are loaded with assorted embellishments, including the ultimate pleasure—eating it atop pancakes!
As for holidays, March is also known as Women's History Month, and we have assorted recognition events on our calendar that are family-focused. March is also replete with celebrations of Purim, including "out of this world fun" at Purim in Outer Space, along with numerous ways to celebrate being Irish (or pretend that you are), like one of the largest St. Patrick's Day parades in New York. There are numerous hot-ticket alerts for live kid shows, including The Peking Acrobats, and while we await warmer temperatures, indoor highlights include the return of STEM-tastic.
Note: The Pout-Pout Fish is now sold out, and if you're looking for the Annual WHUD Kids Fair, that's scheduled for April this year.
Grab your calendars and read on for our top things to do with kids this month in Westchester and the Hudson Valley. Also be sure to check out our Event Calendar to be up-to-date on even more of the great goings-on this month!

Three beloved stories by Eric Carle come to life at Purchase College on Sunday, March 1.​ Photo courtesy of the Mermaid Theater of Nova Scotia
Purchase
Sunday, March 1, 2020
The Mermaid Theatre of Nova Scotia presents three stories by children's author Eric Carle using puppets, music, narration, and black light in this 60-minute production.
Peekskill
Saturday, March 7, 2020
Award-winning children's recording artist Laurie Berkner, made famous on TV's Nick Jr. and Sprout channels, will perform new material at the Paramount Hudson Valley Theater. Berkner has also composed Off-Broadway children's musicals and inspired three picture books.

The Greenburgh Nature Center hosts its annual maple sugaring party on Sunday, March 8. Photo by Susan Miele
Scarsdale
Sunday, March 8, 2020
Join the maple-sugaring celebration with featured offerings including sap-collecting demonstrations, crafts, porridge making, and maple treats. Read our first-hand review of the annual event.
Pelham
Tuesday, March 10, 2020
Get into the Purim spirit with an out-of-this-world experience. Enjoy Ha-moon-tashen, glow-in-the-dark cotton candy, cosmic concession stand, interactive Megillah reading, groggers, and a laser show.
Mount Kisco
Saturday, March 14, and Sunday, March 15, 2020
Join the fun at this annual event that celebrates the sugaring season with education about the process of making maple syrup, demonstrations, and the pancake feast, where you can indulge in the sweet stuff (even sausage and fruit!).
Purchase
Sunday, March 15, 2020
This high-energy musical celebration of contemporary à​ cappella features four different performance groups performing both separately and all together. Artists include a boy band, gospel/R&B, live-looping beatbox, and more.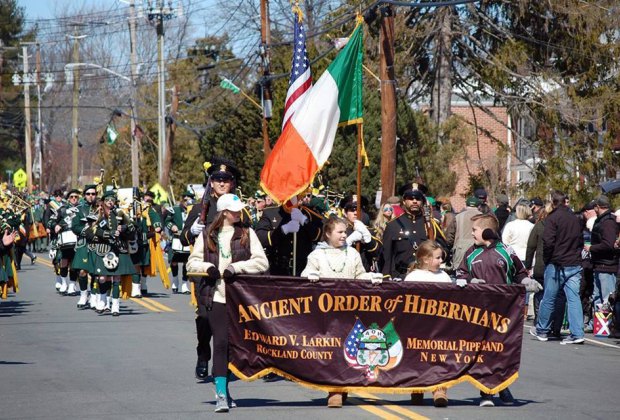 The Rockland County Saint Patrick's Day Parade marches through Pearl River on Sunday, March 22. Photo courtesy of the organizers
Pearl River
Sunday, March 22, 2020
One of the largest St. Patrick's Day parades in the state, the Rockland County event—replete with oodles of Erin Go Bragh—has reportedly drawn as many as 50,000 visitors. FREE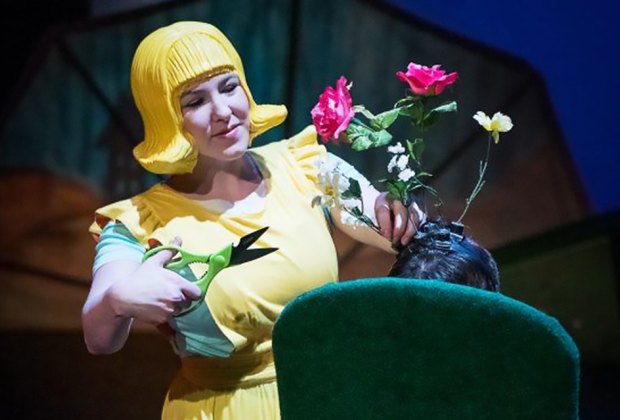 See Treehouse Shakers' The Boy Who Grew Flowers on Sunday, March 22. Photo courtesy of the Treehouse Shakers
Purchase
Sunday, March 22, 2020
Incorporating shadow puppetry, this musical adaptation of the picture book tells of a family of rattlesnake tamers and shape-shifters, their life atop Lonesome Mountain, and the boy who sprouts beautiful flowers all over his body when the moon is full. Then a new girl moves into town...
Larchmont
Friday, March 27, 2020
STEM-tastic returns with an evening of fun activities and exhibits in Science, Technology, Engineering, and Math (STEM), including some presented by visiting partner organizations. Even better? It's FREE!
Purchase
Friday, March 27, 2020
Expect an eclectic repertoire for violin and viola, as this duo returns to the Purchase stage with their self-described "classical boom" style that blends classical, hip-hop, bluegrass, and other genres. Black Violin uses their music to break cultural barriers and shatter stereotypes.
White Plains
Sunday, March 29, 2020
The Lower Hudson Valley Engineering Expo offers an opportunity for teens interested in engineering to see exhibits, meet representatives of colleges and universities, and learn about careers in engineering. FREE
Mamaroneck
Sunday, March 29, 2020
This Chinese acrobatic troupe of stage, television, and film have pushed the limits of human ability with feats of contortion, flexibility, and control.
Also check out our Event Calendar and follow us on Facebook!