Pregnancy and Parenting Classes in Westchester and the Hudson Valley for Families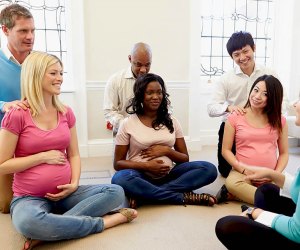 Looking for pregnancy and parenting classes in Westchester and the Hudson Valley? Read on for some of the top options in the area.
Parenting is not an easy job, and we could all use some help sometimes, whether you are expecting a new baby or going through the difficult teenage years. Thankfully, there are plenty of parenting classes right here in Westchester and the Hudson Valley, from pregnancy and birth classes to positive discipline and special-needs parenting classes. Many of the classes also offer additional support groups for parents to share their experiences and be part of a community.
You can find more parenting classes–and even book a class online–in the Mommy Poppins directory of classes and listings. Check out our Westchester Classes for Kids Guide for classes for kids of all ages. And find more new-parent resources in our Westchester Baby Guide.
Subscribe to our newsletters to get stories like this delivered directly to your inbox.