SPONSORED
Strawtown Studio's Nature Art Summer Camp in a Box, Plus Free At-Home Online Activities
With a summer at home ahead us, Strawtown Studio's new summer camp in a box provides a creative nature program for families to do on their own schedule. While the educational non-profit's summer program typically includes outdoor exploration, botanical and wildlife study, and creating art with natural materials on-site at the base of Hook Mountain on the Hudson River, this year, families can bring the fun and exploration home with the Strawtown NatureArt Adventure Box Program for ages 5 to 13. This paid program includes a scheduled series of Zoom workshops, but free at-home activities will also be available online throughout the summer.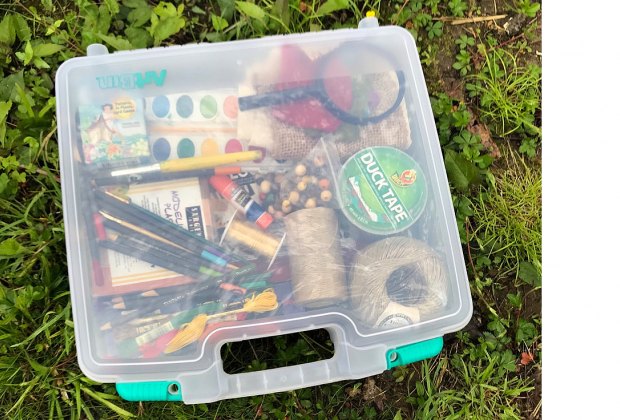 As you stare down the bottom of empty glue bottles and paint jars after months in quarantine, the Strawtown NatureArt Adventure Box Program will be a welcome sigh of relief. As the name suggests, all families participating in the at-home summer camp receive a travel-friendly, water- and impact-resistant art box to guide their summer learning. The box is packed with more than 25 high-quality items (valued over $150), including watercolors and brushes, pencils and paper, modeling clay and colorful beeswax, strings and craft wire, plant ID cards and a magnifying glass, plus a few more surprises you can bust out as needed. A list of the materials with helpful tips and an illustrated activity booklet for hands-on nature art experiences are conveniently included for on-the-go inspiration.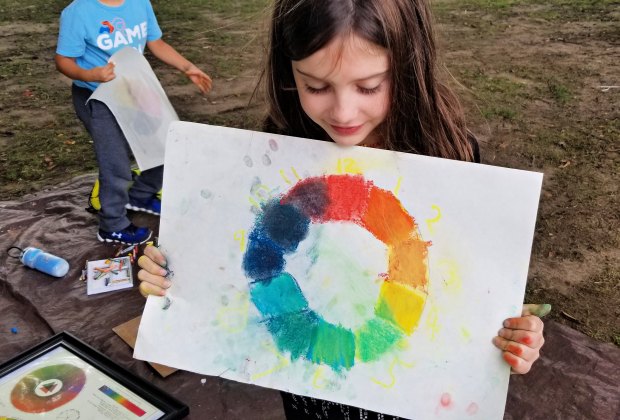 To really bring the box to life, the program invites young explorers (and their caregivers and grandparents, too!) to join six weekly virtual Zoom workshops, complete with activity how-tos, and materials and skills guidance. On the video calls, kids also have the opportunity to learn from and inspire one another, while interacting with Strawtown's engaging artists and educators. Two additional Zoom workshops for parents and caregivers will be offered as well. The first will be a virtual orientation where grownups can learn about the Strawtown methods for guiding children in nature and ask questions about the classes and activities. The second call will happen at the end of the program, and will offer additional guidance to keep kids engaging with nature through art. After the workshops, participants will have access to all of the recordings.
Whether you've got an hour to spend in the backyard or you're heading to the woods for the entire afternoon, this flexible DIY summer camp offers a really wide range of possibilities. Many of the Strawtown activities can be done solo—when kids are looking for a little independence or parents are in serious need of a break (although children under 9 may need a helping hand)—or they can be done together as a wonderful way to bond and enjoy nature throughout the summer.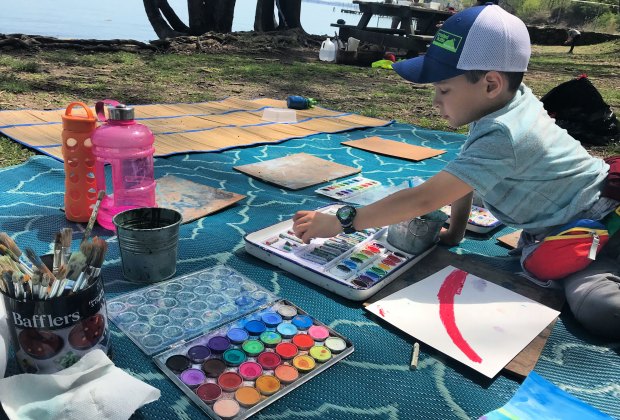 "Summer is the time for children to discover the outdoors and take their curiosities further. Leaves, rocks, sunlight, water are all simple, magical ingredients for nature art and learning with Strawtown," says Program Director, Joanna Dickey. "Summer is also a time to practice handwork and become more centered, relaxed and restored from the pressures of the school year. We are excited to put the Strawtown teachings and art and science materials directly into the hands of the families. We will guide them on ways to create nature-connecting experiences wherever they go this summer. Parents do not need to know anything in particular, just join in the summer fun and participate with their children!"
Registration for the at-home summer camp, Strawtown NatureArt Adventure Box Program, ends Saturday, June 20 to allow enough time for kids to get their boxes before the workshops begin on Monday, July 6. Visit the Strawtown Studio website for dates, cost, and pick-up or shipping options. Plus, get a $25 rebate when you refer a friend! Meanwhile, for free programming, register for Strawtown's At Home Nature Activity Series, which offers videos and tutorials to guide kids and families through artful nature projects and DIY activities.
All photos courtesy of Strawtown Studio