Artificial Intelligence with Scratch Online Camp
Young Gates - Kids Online Personalized Classes

Online Robotics Camp
Young Gates - Kids Online Personalized Classes

Spark Math: Free Trial Class
Virtual
Sign up for our free newsletters.
2 Ingredient Paleo Banana Pancakes Recipe for Kids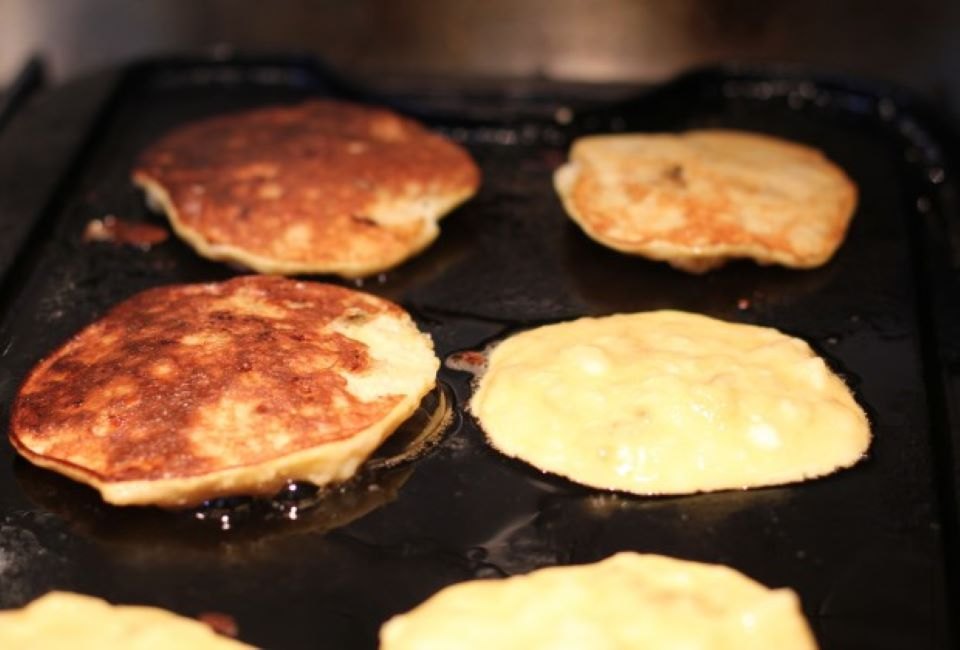 5/28/14
- By
Anna Fader
If you follow us on Facebook or Twitter, you may have seen my proclamation this weekend that my family and I are trying the 10 Day Fed Up Challenge, a pledge to try to give up all sugar, sugar substitutes and refined flour for ten days, inspired by the new documentary by Katie Couric.
I'll be posting more about our experience with the Fed Up Challenge on social media, but in the meantime, here's a great new recipe I discovered looking for flour-free pancake recipes. I did not know how these would turn out at all but was pleasantly surprised at how similar they were to regular pancakes. And my kids loved them too. Plus they are much easier to make from scratch.
1. Use one egg and one banana per person. Mash well in a bowl until you have a smooth batter.
2. Heat a griddle or frying pan. These will burn easily so you want low heat and a good amount of butter or oil on the griddle.
3. Ladle dollops of batter onto the hot griddle. You want them fairly thin so move the ladle as you pour to stretch the pancake out. Cook for about 5 minutes per side, until browned and then flip.
We topped our pancakes with more sliced bananas and walnuts and didn't miss the sugar or even really the flour at all. You could add blueberries or other berries to these as well. Yum.
Find more things to cook and create in our guide to Easy Recipes for Kids.