Best Things To Do on Long Island in November 2021 With Kids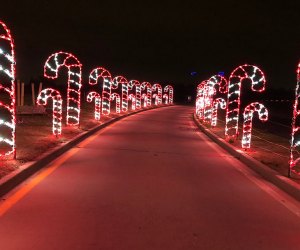 November brings plenty of things to do, as Long Island gears up for holidays, from Veterans Day to Thanksgiving and full steam ahead to Christmas.
With Halloween behind us, the Cradle of Aviation has a fun way to get rid of your porch decorations. Head to the Pumpkin Drop and watch those gourds splat! Drive through 20 acres of vivid lanterns and holiday lights at the A Bug's Night exhibit, hosted on the grounds of the Nassau County Museum of Art. Or roll through the Jones Beach Magic of Lights Show, starting mid-November. Get out of your car and wander Manhasset's Whitney Pond Park for the LuminoCity Festival.
For more top November fun, check out our picks for the best autumn activities, day trips, and other fall fun.
We're adding more events to our family activity calendar every day, so don't forget to check it frequently.
Get our picks for every weekend in your inbox—sign up for our newsletters.