Bilingual and Language Immersion Preschools in Philly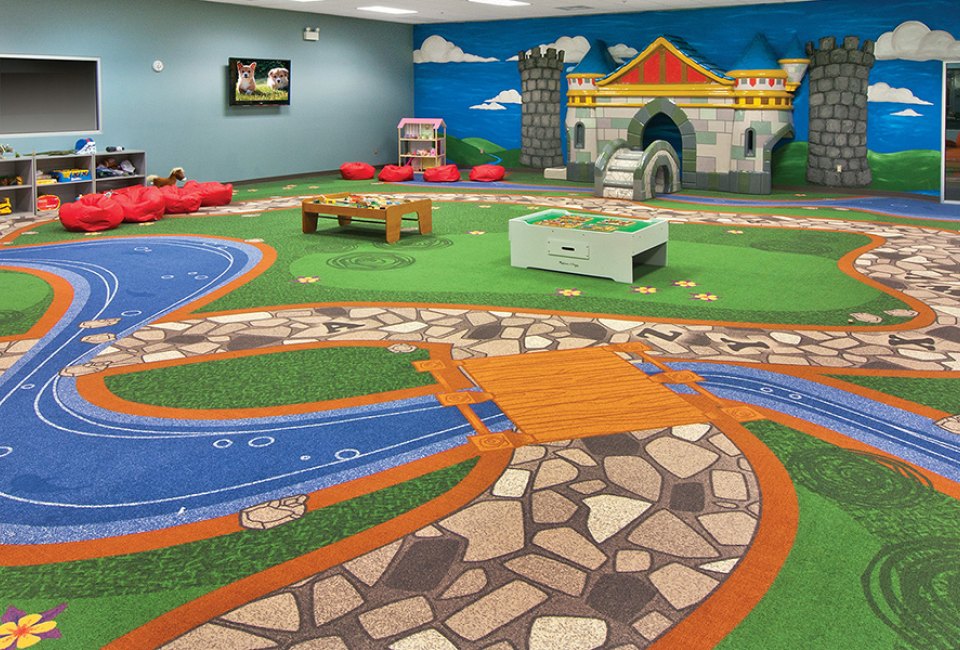 7/22/16
- By
Lindsay Li
Learning a language at a young age can help ensure that your child has dual language capabilities for a lifetime. While many schools may offer a language learning time, bilingual and language immersion schools take your child through the majority of their day in a non-English language. This helps the child understand the language, and often, by extension, the culture, on a deeper level.
If you are considering a language immersion preschool program for your child, first evaluate it as you would any preschool. Stumped on where to start? Check out our article 10 Questions To Ask During a Preschool Tour. To see more preschools in your area, visit our preschool directory, and find more great articles about choosing a preschool in our guide.
Spanish Immersion
Bilingual Butterflies— Philadelphia
Bilingual Butterflies is a partial immersion program, offering Spanish as an integral part of the curriculum. Language is learned through play, stories, games, music, and more. The school offers parent participation classes, private drop-off classes, and summer camps for children ages 0 to 10. If you are not sure about this program, the good news is they offer free trial classes. All classes are taught by trained native Spanish teachers.
Friends Select Pre-K— Philadelphia
As part of their preschool curriculum, Friends Select offers a World Languages immersion, where students study Spanish or Mandarin. Students learn language, writing, and pronunciation as well as explore art, literature, and cultural experiences. While you do not have to matriculate through to the Friends Select Elementary school, the World Languages learnings of the school will build upon what is learned in Pre-K.
Mi Casita— Philadelphia
Mi Casita offers a total Spanish immersion learning environment for children aged 1-5. Through crafts, games, reading, and other cultural experiences, your child will gain an enriched bilingual education. The school uses complete Spanish immersion in their program. Available schedules are 2-5 days a week.
Spanish Workshop for Children—Philadelphia, Bryn Mawr, and Blue Bell
Offering Spanish immersion classes for children, as well as immersive classes for parents to join with younger children. Language development occurs through integrating storytelling, dramatic play, movement, art, and music into the course. Preschool children are encouraged to develop second language skills as they explore their world in Spanish. You can sign up for one-hour classes, or three-hour (half day) classes. Offered Monday through Friday, you can sign up for one to three sessions a week. Classes are also available for children up to 10 years of age.
Vamonos—Horsham and Warminster
This curriculum is unique in its approach of individual learning, with an emphasis that all children learn differently. The curriculum at Vamonos includes enrichment programs such as sign language for infants, babies who can read, baby yoga and massage, fitness, music, soccer. At the same time Vamonos provides bilingual immersion through a dual language curriculum that allows children to learn Spanish by introducing the language and culture naturally in their environment. The school serves Infants to five years, and afterschool enrichment is also available.
French:
French International School of Philadelphia​— Bala Cynwyd
Children can begin learning French at this school around age 3, and can continue through to Pre-K and beyond into elementary school. The preschool program is dual-language, using both English and French in the classroom. The school teaches through songs, game, art, creative play, movement, and planned lessons. Most of the day is spent with a native French-speaker with support from an English-speaking teacher.
Petite École Bilingue Preschool— Philadelphia
This French and English preschool provides partial immersion language building in an environment that offers students the chance to explore language through music, play, and games. The school expects children to learn fluency in both languages as well as cultural appreciation. The French curriculum follows the guidelines of the école maternelle established by the French Ministry of National Education. The preschool is open for children 2.5 through 5 years of age.
German:
Immanuel German School—Huntingdon Valley
Starting with Pre-K, children are taught German through song, play, games, and cultural celebrations. Immanuel German School students matriculate through grade 6, building on the language lessons learned in Pre-K. If you only stay for the Pre-K year, you can expect your child to come away with basic German skills.
Hebrew:
Adath Jeshurun Preschool and Infant Center—Elkins Park
Featuring flexible hours, year-round programming, and the only Hebrew immersion program of its kind in the Philadelphia region. The Hebrew immersion program is for children ages 3-5. Kids can participate in learning through games and special projects.
Russian:
Elite Kids Academy - Do-Re-Mi Preschool—Livingston, NJ
Choose from dual immersion (4 days a week in Russian, one day in English) or full immersion (Russian-speaking only) for this program. Learning centers around monthly themes that relate to other areas children are excited to learn (such as weather and seasons, dinosaurs, and space travel). Children also learn arts, dance, and theater play. Preschool (3-4) and Pre-K (4-5) have different options for learning at the school.
Photo via Vamonos.
Sign up for the Mommy Poppins Newsletter today!