Music Classes for Philly Area Kids & Families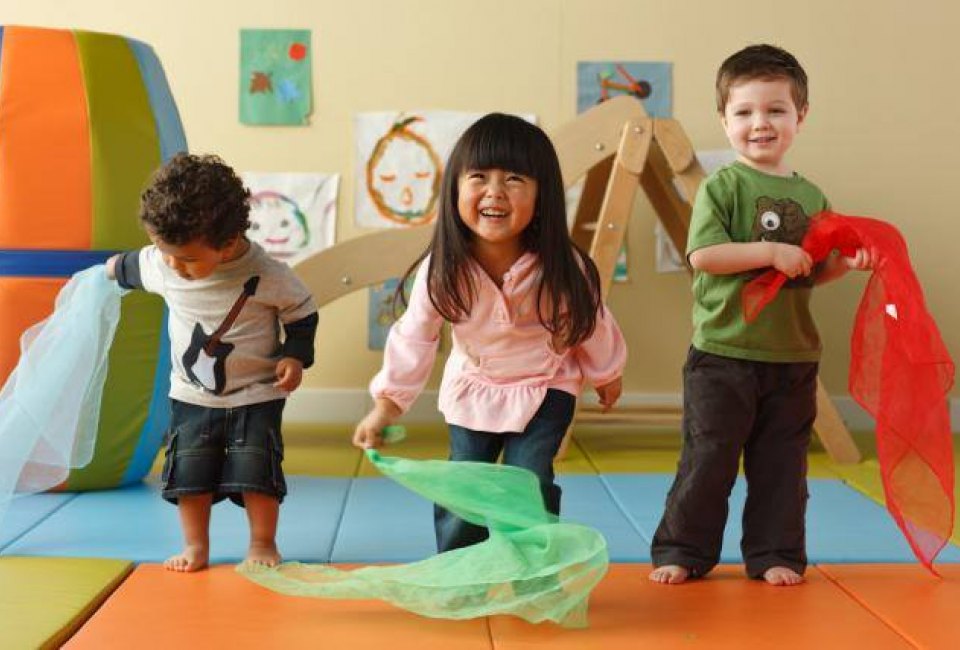 7/2/19
- By
Maureen Rayburn
Kids march to the beat of their own drums, so why not help them keep their rhythm with some music classes? Some studies have shown that early music education helps children develop academic, physical, and social skills, and it also gives them an introduction to arts and culture. We have put together a list of music classes for kids in the Philadelphia area, but be sure to visit their websites for updated schedules. Visit our Classes Directory to keep up on the latest additions.
Enchanted Music Together- Philadelphia
Center City, Rittenhouse Square, Queens Village
Since 2008, Enchanted Music Together, Inc. has been providing Philadelphia-area parents with an educational, playful, lively, and age-appropriate music program designed specifically to nurture their children's natural musical potential from an early age. Many classes are mixed-age environments. Free trial classes are offered. If participants miss a class, they can attend a make-up class.
Songs for Seeds- Philadelphia, Delaware County
Center City, Ardmore, Wayne
As implied by the name, these music classes are laying the foundation for childhood learning by fostering a love of music. Weekly classes are 45 minutes in duration and are geared towards children newborn through ages 6. Songs for Seeds offers a free demo class before signing up.
The Music Class- Center City, Montgomery County
Center City, Chestnut Hill, Society Hill, Blue Bell
The Music Class offers sessions for young children. Music Pups® is directed towards children from birth to 4 years. It's a fun-filled class of singing, dancing, movement, and instrument play. Music Cats® includes the same concepts as Music Pups®, with more challenging activities designed for 4 and 5-year-olds. Families receive a copy of the current Music Pups CD and songbook plus an additional Music Cats practice CD.
Makin' Music Rockin' Rhythms- Chester and Delaware Counties
Chestnut Hill, Media, Springfield, Radnor, West Chester, Downingtown, Gilbertsville
Makin' Music classes include movement, finger-plays, group chants, percussion instruments, and other musical props, along with interactive singing in age-appropriate settings. Classes are designed so that children ages 0-5 learn by playing with parents, as well as interacting with the other children and teachers. Those who are looking for information specifically for Chester County can check out the dedicated website for that region. In Delaware County? Check this site. Chestnut Hill and Gilbertsville have their own pages too.
Learning Allegro- Chester County
Glenmoore
Learning Allegro offers music classes for children of all ages. Toddlers from 6 months through age 2 can participate in Music Circles while kids ages 3-6 can join Rockin' Rhythms. In addition, this studio also features private music lessons on violin, guitar, piano, drums and viola. Those who have an additional interest in art can participate in art classes as well.
Taylor Music- Chester County
West Chester
Taylor Music offers instrument lessons and music classes for children and adults. From woodwinds to strings to piano, children (and adults) of all ages might just find their passion for playing here. This location has comfortable lesson rooms, a recital room which can be used free of charge, and an accommodating waiting area complete with free WiFi, television, and vending machines.
School of Rock- Center City, Bucks, Chester, Delaware and Montgomery Counties
Philadelphia, Doylestown, Downingtown, Main Line, Fort Washington
School of Rock offers unique music classes and lessons all around the area for kids who want to learn guitar, bass guitar, keyboards, drums, and vocals in an interactive environment. From Chester County to Center City, School of Rock provides a fun way for families to explore music in a performance-based setting. Looking for preschooler classes in Bucks County? Little Wing is an affiliated organization that holds its classes at the Doylestown location.
Children's Music Express- Philadelphia, Bucks and Montgomery Counties
South Philly, Chestnut Hill, Huntingdon Valley, Abington, King of Prussia
Children's Music Express is designed to encourage kids' natural musical abilities in a safe, fun, and supportive environment. Appropriate for children up to age 4, this program is a great way to foster interaction between younger and older kids — the littlest participants observe and imitate many of the older children as they all learn together. Trial classes are offered and make-up classes are allowed if you miss a session. Military families can receive a 20% discount.
Music Together Evermore- Bucks and Montgomery Counties
Huntington Valley, Penllyn
Music Together is a music and movement approach to early childhood music development for infant, toddler, preschool, and kindergarten children and families. There are classes for mixed ages ranging from 0-5 as well as sessions for school aged children. Rhythm Kids offers two levels: children 4-5 and students in Kindergarten through Grade 2.
Rhythm Babies- Philadelphia and New Jersey
South Philly, Queens Village, Point Breeze, Fishtown, Collingswood
Held at locations throughout Philadelphia as well as one spot in New Jersey, these classes are ideal for children ages 3 month through 5 years old. Singing, rhythm, and creative movement activities foster both cognitive and musical skills. Parents can pay per class or purchase a class pack for multiple sessions.Rhythm Babies even travels for birthday parties.
Hellyer Performing Arts Center- Bucks County
Bensalem
Hellyer Performing Arts provides children from early toddlers to adults with music lessons. Classes are supported at home by packets produced by Musikgarten®. For younger children, offerings include 30 minute sessions entitled Family Music for Toddlers and 45 minute sessions such as Cycles of Season. Older kids can participate in home-school or after-school enrichment classes. When school is out, students can attend summer camps.
Sally's Music Circle- Delaware and Montgomery Counties
Wayne, Merion
Sally's Music Circle offers classes to children from 3 months old through 5 years old, making it a true destination for musical education. Classes are divided into age groups, or there are also mixed-age sessions available. For kids over 5 who are interested in learning to play an instrument or have moved beyond the programs, Sally's Music Circle recommends Meridee Winters School of Music.
Valotta Studios- Chester County
Chester Springs
From Kindermusik to Broadway to instrument specific classes and private lessons, locally owned Valotta Studios offers classes for toddlers through adults. There are also summer camp opportunities and you can even host a musical birthday party at the studio.
Mister John's Music- Philadelphia
Chestnut Hill, South Philly
With two locations in Philly, Mister John's Music has been voted Best Music Class for Kids by Philadelphia Magazine (Best of Philly 2018) and Family Favorite by Philadelphia Magazine (Love Aware 2018 and 2019). Early music education begins from birth through 4 years old. Students then transition into kids group classes which provide children with confidence to play in front of others. Grown ups can join in the fun too with adult classes offered.
Photo courtesy of Children's Music Express.
Enter to Win!