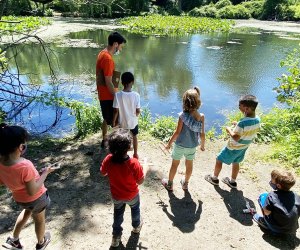 10 Fun Outdoor Classes for Kids on Long Island Open Right Now
If remote learning taught us anything, it's that the "classroom" can be anywhere. Outdoor classes for kids in Nassau and Suffolk counties provide them with the opportunity to experience nature, exercise, art, and more in an educational environment unrestrained by classroom doors. And some are open right now.
Of course, we also have plenty of beaches, parks, trails, and more to explore.
Just remember: Social distancing restrictions remain in place. Parents should make sure all children wear a mask and follow class rules on interaction.
Find online classes and more virtual entertainment options in our Poppins@Home platform.
OUR LATEST VIDEOS