Sag Harbor: New York's Non-Hampton Family Beach Vacation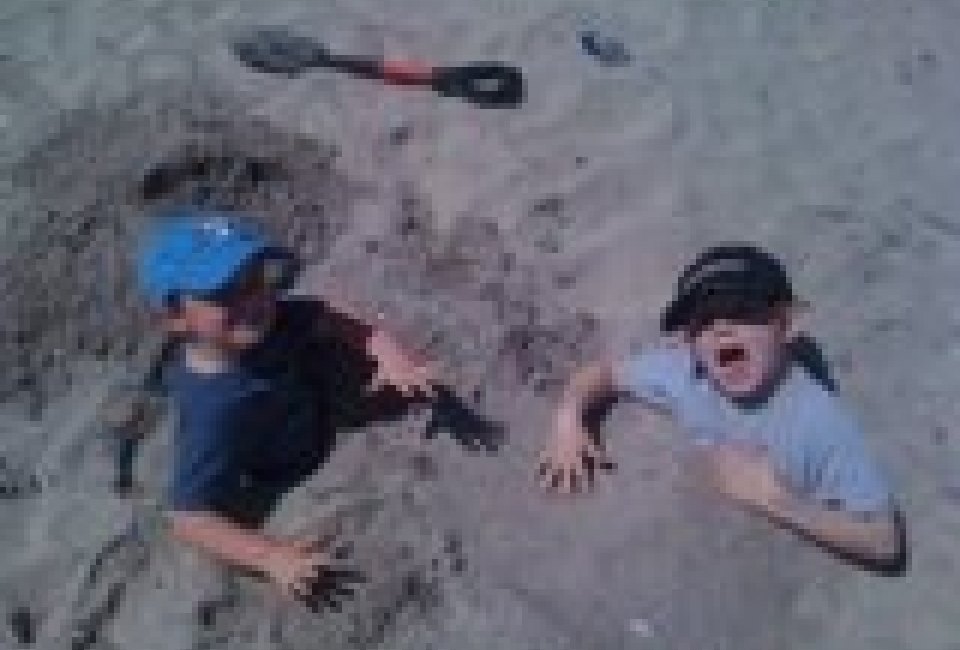 7/28/09
- By
[UPDATED: September 12, 2012]
There is another great Summer vacation spot out East on Long Island, and it is a great place to visit for a weekend or a long day with your family. Thanks again to our friend Jill for sharing her ideas on the can't miss spots in Sag Harbor.
Sag Harbor is a great little Hampton town that doesn't feel like you are in "the Hamptons". It is an old whaling village that still retains its old style charm. Most of what you want to see is right on Main Street or on some of the smaller side streets – all within walking distance. It is best to find parking and just walk around. To me, the walk itself is very soothing as the town is so quaint it makes the perfect escape from bustling New York City. There are great stores to do some shopping ranging from clothing to toys to surf shops and book stores to antiques and even art galleries; Sag Harbor offers something for everyone.
One of our favorite spots is a little whaling museum, The Sag Harbor Whaling Museum you should stop at to give you some education on the village and its history. Take the kids to see the old tools and the old toys – you can even try to explain to them how people used to play with non-electronic toys. ( 200 Main Street, 631-725-0770)
For more history you can take a 90 minute nature cruise within the Peconic Estuary System with American Beauty Cruises. Learn about the history of and view this historic village from the water. You can see Barcelona Point, Cedar Point Lighthouse and the Mashomack Nature Preserve with full osprey nests on Shelter Island. This is a win win for me as my kids love learning about nature and would do anything to get on a boat ride. (631-725-0397, Long Wharf)
For more entertainment check out a puppet show at the Goat on the Boat Theatre geared towards kids 0-8 and their grown-ups. Goat on a Boat is a terrific spot where families can enjoy interactive puppet theater, classes, and activities and is non for profit, something we love (631-725-4193). Or check out Bay Street Theatre on Long Wharf a not for profit professional theater that features special events, classic movies, concerts and children's programs check the schedule for coming events there is always something that will bring a smile to everyone's faces – maybe even a Billy Joel sighting. (631-725-9500)
Don't forget to eat while you are in the village as there are so many fabulous places to go for food and most are kid friendly. If you are looking for pizza to keep the kids happy, definitely head over to Conc D'Oro (631-725-3167) where you will find the best pizza around; while also offering an extended menu, trust me, you will be just as happy as they are. I can never decide what to eat here since I love the menu, especially their gorgonzola salad. If you are looking for something different, check out La Superica (631-725-3388) for great Mexican food for the kids and killer margaritas for mom. Then if you are interested in a more formal or grown up space overlooking the water – you are in beach town after all, check out B. Smith's (631-725-5858) with great outside deck seating to enjoy the food and the view. The options don't stop here, there is great sushi at Sen (631-725-0101, www.senrestaurant.com - second locations opening in NYC this Fall) and fabulous Italian food (like to die for garlic knots) at Il Capuccino (631-725-2747) and so much more, just walk the main street to check it all out.
At the end of the day my favorite thing to do is grab some ice cream at Big Olaf's on Long Wharf and walk down the Wharf to check out the boats, or should I say Yachts. The kid in you will be head over heels for the fabulous boats that dock here for the summer. Then get your last beach time in and head across the wharf to the small town beach so the kids can play in the sand before tucking them in after a long day. Ah, paradise!
For more great summer day trip ideas visit our summer guide.