Weekend Getaway to Hudson Valley's Rhinebeck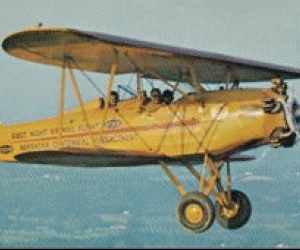 Want a fun weekend away that doesn't involve waiting on line at an amusement park or trekking all your belongings to the beach?
Alison Lowenstein is a local mom and author of the popular book City Baby Brooklyn. Her second is City Weekends, a wonderful resource full of ideas for things to do in and around New York City. City Weekends isn't specifically focused on family weekend trips, but one of the things I love about it is that it's full of great weekend trip ideas that can still be kid-friendly without being so kid-centric. (FYI, Alison's latest is City Kid New York and has received some nice reviews as well).

Read on to learn about one of her weekend trip suggestions for a fun family trip to the country in the Hudson Valley's Rhinebeck:
Enjoy a sophisticated yet kid-friendly weekend in Rhinebeck, New York. Enjoy a stroll around the quaint town stopping in at the Land of Oz, the friendly local toyshop to browse through their large Play Mobile collection. Hungry? Have a meal at Terrapin (6426 Montgomery Street; 845.876.3330; www.terrapinrestaurant.com) a Manhattan quality restaurant located in an old church.
There is much to fill up your weekend in Rhinebeck. Spend the day taking in air show (from June-October) at the Old Rhinebeck Aerodrome (Stone Church Road, Rhinebeck; 845-752-3200 www.oldrhinebeck.org) located off of Rt.9, where a large collection of old planes are housed in hangers. If you're really looking for a thrill, you can take a ride on an old biplane at the Aerodrome. For those who want to pick their own fruit, you can fill bags of blueberries at Greig Farm (223 Pitcher Lane, Red Hook, NY; 845-758-1234; www.greigfarm.com) ). Parents will enjoy tasting wine at the Alison Vineyard that neighbors Greig Farm.
In the evening, you can catch a movie at the Hyde Park Drive-In (510 Albany Post Road, Hyde Park, NY; 845-229-4738 www.hydeparkdrivein.com) which is about fifteen minutes from Rhinebeck. The family run drive-in has one screen and a building with a fully stocked concession stand and restrooms. The drive-in also houses a popular Farmer's Market from 10am-2pm in the warmer months.
Looking for a place to stay? Try the Beekman Arms (6387 Mill St.
Rhinebeck, NY; 845-876-7077; www.beekmandelamaterinn.com), America's oldest continuously operated hotel. There are also campgrounds in the area or you can stay in Hyde Park which has some motels.
See other great summer trip ideas in our summer guide.
This article first appeared in July 2009.