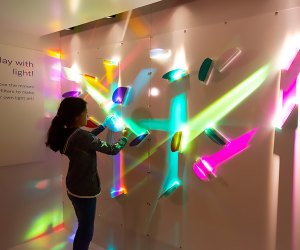 Things to Do and What's Canceled in NYC This Weekend: Covid Closures, Walking Tours
All of the St. Patrick's Day parades have been canceled or posponed, but you can still catch the Kids' Fleadh on Saturday. You can even take an Irish in NY Walking Tour and learn why St. Patrick's Day is more American than Irish. Big Onion Tours are organized in small groups and take place outdoors.
With coronavirus cases on the rise, beware that many organizations are changing plans quickly. We're doing our best to keep our calendar listings current, but please click through to the venue websites to confirm events are still on before heading out, and don't forget to pack the hand sanitizer and tissues.
Keep an eye on our March GoList or our daily NYC Event Calendar for updated info on everything happening in NYC.