SPONSORED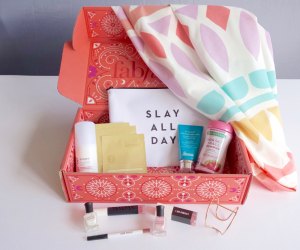 The Beauty Box Busy Moms Didn't Know They Needed
At-home delivery is a total game-changer for busy moms. From school supplies to groceries, if it arrives at the front door with no kid schlepping required, it's a win for parents everywhere, right? But FabFitFun is the subscription box you didn't know you needed on your doorstep (and it's way more exciting than number two pencils and skim milk).
Every three months, FabFitFun drops off a haul of full-size fashion, beauty, fitness, and lifestyle products, like date night-worthy eye shadow palettes, healthy energy-fueling snacks, and travel mugs because... coffee. And since it's so hard for moms to find time to shop, deal hunt, and most importantly, take care of them themselves, this membership is an easy, affordable, and seriously fun way to treat yourself. You're always busy buying thoughtful gifts for just about everyone else, so isn't it about time you put yourself at the top of the list with a one-time membership that'll have you feeling like it's your birthday four more times a year? I think so!
This season's spring box doesn't disappoint, but it looks like it'll sell out fast -- especially since each box always has a value over $200 but only costs $49.99! Watch our unboxing video or read on to see what mom-approved items are in this season's stash, then use the code "POPPINS" to get $10 off your first box at fabfitfun.com.
Milly Zip Pouch: This thing is big enough to use as a travel makeup bag or for a wet on a beach day (and let's be honest, I can definitely see stuffing some dirty kids clothes in there in a bind...). Slay all day is right, moms!
RealHer Lip Kit: The affirmations on these products are just an extra boost while the matte liquid lipstick, plumping gloss, and liner will have you looking pretty good too.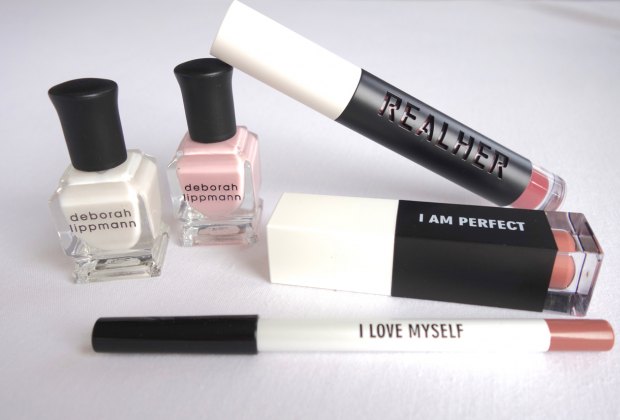 Real Her Lip Kit and Deborah Lippmann Nail Polish from my spring box.
Deborah Lippmann Nail Polish Set: I love that these spring-perfect pastel nail polishes are vegan and seven-free, but can still stand up to nightly bath time and constant kid clean-up!
Gypsy 05 Roundie: This huge, versatile throw makes the perfect beach or picnic blanket. I could even see it as a wall-hanging in a nursery or a tablecloth for family dinners in the backyard.
Luv AJ Crawler Earring Set or Emerald Duv Cuff: You won't know which one you've gotten until you open the box -- the minimalist bracelet that won't get in the way of mom duties or the flashy earrings that are perfect for a fun night out.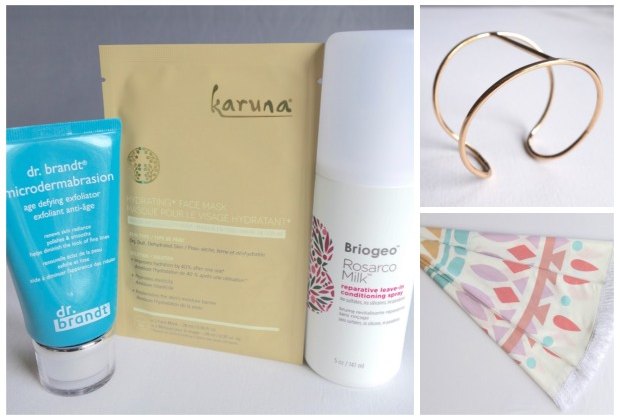 So many more great goodies from the spring FabFitFun box!
Dr. Brandt Microdermabrasion Skin Exfoliant: This brightening and exfoliating potion is the kind of uh-mazing thing I would never splurge on. I love that this product alone is actually worth more than what you pay for the whole box!
Briogeo Milk Reparative Leave-In Conditioning Spray: This spray protects your mane from heat and UV rays on long days outside with the kiddos, and it's paraben-free and sulfate-free. It smells really amazing too...
Karuna Hydrating Face Mask: Whether you're up all night with a newborn or early morning soccer practice has you feeling the walking dead, these four masks will make your complexion look more refreshed (and, bonus: it's paraben-free).
Sign up while there's still time to catch the spring box, and don't forget to snag that discount!
All photos copyright Mommy Poppins. All rights reserved.