A Bluey Experience is Arriving at CAMP in Westfield Century City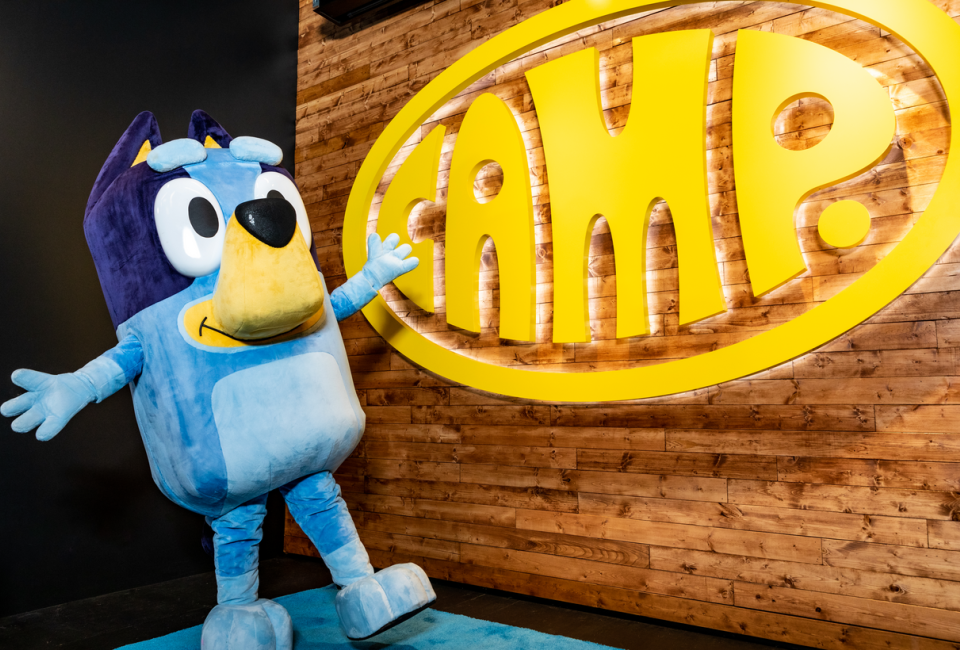 10/26/23
- By
Gina Ragland
Beloved Bluey is coming to Los Angeles with a whole new immersive adventure for kids. Walking through the magic door at CAMP always leads to an afternoon of unforgettable amusement, and knowing what that exclusive experience is creates half the fun in itself. The secret's out, though, about what CAMP's newest experience behind that magic door will be, and it's Bluey's house!
Kiddos can play and interact — for real life — inside Bluey's house. Keep reading below for what to expect inside the house of Bluey, from games, dancing, and even meet and greets.
Bluey at CAMP means the already entertaining Westfield Century City Mall is about to get even more exciting for kids. See why Westfield Century City is the best mall for LA Kids, and check out all you need to know about the newly opened American Girl Store, also in Westfield Century City.
Bluey x CAMP
Tickets to Bluey x CAMP are now on sale, and the experience begins on Monday, November 6. Kiddos can step inside a 5,000-square-foot house inspired by the home where Bluey and her family live.
The Bluey experience is for children ages three to eight, but all ages are welcome. Expect the adventure to last for approximately one hour.
Immersive Experiences Inside Bluey's House
Bluey's house will include self-guided interactive encounters like a two-story pillow fort, cardboard castle, playroom, and slides. Look for your favorite Bluey Easter eggs hidden throughout the house to see if you can spot tennis balls and garden gnomes.
RELATED: Bluey Birthday Ideas: Bluey Birthday Cake, Games, and More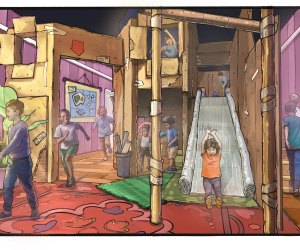 Climb, slide, repeat. Photo courtesy of CAMP
CAMP counselors will be initiating dance parties, conducting crafts, and leading pop-up Bluey games like Magic Asparagus, Keepy Uppy, and Grannies. Of course, you won't be able to leave Bluey's house without meeting Bluey and Bingo. Meet and greets will be available for photo ops and joke-telling. Exclusive merchandise will also be available.
Know Before You Go
Find CAMP on the second floor of the Westfield Century City Mall, which is also home to the new American Girl store, the LEGO store, and an impressive play structure (which you can find on the first floor near Zara). Get your tickets to Bluey x CAMP today!
Places featured in this article:

Sign up for our free
newsletters.
Mommy Poppins is a family activity website that helps people find things to do with kids.
©
2023
MommyPoppins. All Rights Reserved.
mp-prod4-v4.32.99
We use cookies and other data collection technologies to provide the best experience for our customers.
Learn More
Sign up for the Mommy Poppins Newsletter today!