Great Preschools in Suffolk County for Long Island Kids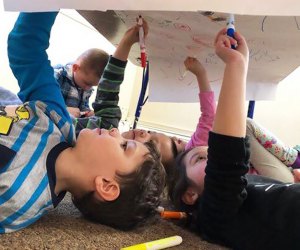 You might get misty-eyed thinking about sending your little one off to preschool, but September is just around the corner. With so many preschools in Suffolk County, choosing the right early childhood education program can be overwhelming. We've rounded up a selection of the top preschools in Suffolk County. While location might play a role in your choice, consider the school's teaching philosophy and take some time to tour a few preschools with your child before making a decision on where to enroll.
Families in Nassau County can check out our list of local Nassau County preschools to consider, and if you're interested in Montessori preschools on Long Island, we've got you covered there, too. Head over to our complete Guide to Long Island Preschools for more helpful information.