Santa Anita Park Spring Carnival
Santa Anita Park

KidStock
Pretend City Children's Museum

Online Robotics Camp
Young Gates - Kids Online Personalized Classes
Sign up for our free newsletters.
Museum for LA Children? And the GRAMMY Goes To...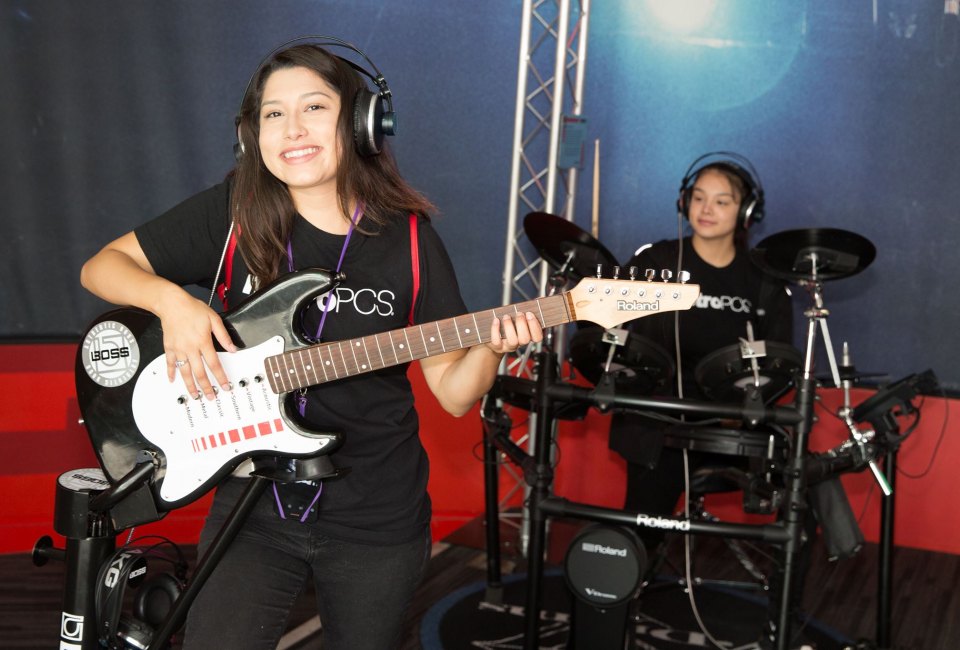 2/7/16
- By
Roberta B
When the GRAMMY Museum arrived on the LA scene back in 2008, my son was five years old - too young, I felt, to enjoy a museum full of musicians he'd never heard of. And since the Mom Years are not a time to indulge in museums for my own personal enjoyment, John Lennon's glasses would have to wait. Or so I thought. Happily one of the museum's periodic family concerts lured us there ahead of schedule, and I discovered that the GRAMMY Museum is not just a Mecca for aging rockers. In fact, for a parent ready to think outside the playspace, this is a fabulous play spot on a rainy day!
We love us some Dan Zanes, so we headed downtown to catch his GRAMMY Museum debut - and make our own at the same time. I figured with a little luck, the kid rock glow might last long enough for me to blast through a Beatles exhibit before my kid was rocked out. Five hours later, I was the one saying, "No, really, we have to go home now!"
It turns out there is a treasury of fun for teeny boppers at this museum, whether or not they know who James Brown was; you don't need to know who the man was to dance the Funky Chicken with him on a light-up dance floor. My son was not particularly familiar with the history of Rock 'n' Roll, but he loved hearing all the music as he made his way through the interactive exhibits; and watching him discover Elvis and Tina Turner was a blast.
Speaking of a blast, the interactive exhibit that allows visitors to try out electric guitars, drum kits, keyboards, and microphones with headsets to explain all of the sound effects and no neighbors to complain about the noise is as blasty as it gets. My son bounced up and down drumming along to Rock Around the Clock over and over.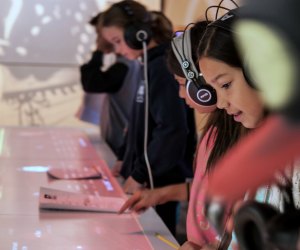 Another major kid pleaser is a series of interactive sound booths that take guests step-by-step through the process of producing music. Kids can mix songs themselves on state-of-the-art equipment, guided by industry experts on touch screens.
In between all of the high-tech interactive experiences, there are plenty of inspiring film clips and infectious sound bytes. And the beauty of visiting with a young child is that I was allowed to sing and dance without my kid dying the thousand deaths that an adolescent would have suffered.
In fact, everyone leaves the GRAMMY Museum singing a song. Really. I checked with the staff. How many museums could have that as their tag line?
Check out our visits to great special exhibits at the GRAMMY Museum—including Ringo Starr, California Dreamin', and Taylor Swift.
Photos courtesy of the GRAMMY Museum at L.A. LIVE
Originally published November 9, 2011