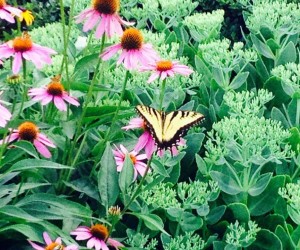 Weekend Fun for Philly Kids: Arts, Nature, Festivals August 1-2
All Weekend
Mess Fest- Philadelphia, PA
If you missed the Mess Fest last weekend, you have one more chance to dive into the messy fun at the Franklin Institute.
Tomato Festival- Robbinsville, NJ
Enjoy wagon rides, arts and crafts as well as a variety of delicious food featuring Jersey tomatoes at Oasis Family Farm's weekend festival.
Saturday, August 1
Jazz Age on the Delaware- Philadelphia, PA
Pack a picnic and bring a blanket to Glen Foerd on the Delaware. Visitors can enjoy listening to live entertainment, 1920's music and dancing, lawn games and more.
Cochranville Fire Company Carnival- Cochranville, PA
Nothing says summer more than a carnival. Kids and grown-ups alike can enjoy rides, games and tasty treats at the Fire Company Grounds.
Breakfast with the Beasts- Wilmington, DE
Eat with the animals at the Brandywine Zoo. Guests can experience live animal demonstrations, story-telling and a delicious breakfast.
In the Good Old Summertime- Schwenksville, PA
Explore the Children's Heritage Garden, walk through an antique car show and dress up for Victorian pictures as Pennypacker Mills hosts this event to take you back to simpler times.
Walking Tour:H2Oh!- Wilmington, DE
Visitors to the Hagley Museum get a hands-on look at how DuPont created water power through the creation of the water wheel.
Behind-the-Scenes Tours of Historic Ships- Philadelphia, PA
Independence Seaport Museum gives visitors a chance to see areas of the ships that are typically off-limits to guests. Explore the boiler room, peek through the periscope and more.
Sunday, August 2
The Great Outdoors Family Festival- Philadelphia, PA
The Philadelphia Art Museum hosts this family festival themed The Great Outdoors. Guests can expect museum tours, live music and art-making activities.
ACANA Festival- Philadelphia, PA
Visit the Great Plaza at Penn's Landing for an afternoon of African entertainment. African dance, music, arts, crafts, food and more take place at this free festival.
PNC Arts Alive Family Programs- Chadds Ford, PA
Visitors to the Brandywine River Museum can expect family-fun for everyone at this free event. This month's theme is Summer Art & Nature.
Living History Sundays- Pottstown, PA
Go back to the 18th Century as guests to Pottsgrove Manor learn about crafts, pasttimes and trades of the day.
Free First Sundays at the Barnes- Philadelphia, PA
The Barnes Foundation opens its doors each Sunday and welcomes visitors to enjoy the museum, participate in hands-on activities and listen to educational talks free of charge.
Milkweed and Monarchs- East Norriton, PA
Wander the fields at Norristown Farm Park and learn about the monarch butterfly and its life cycle.