SPONSORED
Long Island Kids Can Develop a Love of Learning at JEI in Lynbrook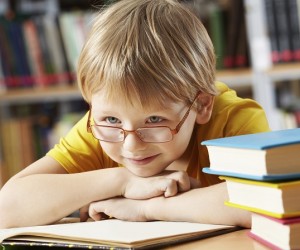 My husband and I recently attended "Curriculum Night" at our son's elementary school, and we were blown away at the level of coursework being done by these young kids. We even joked that we might need to take some classes if we wanted to help him with his homework. With the introduction of Common Core Standards, students are under intense pressure to excel, and it's not uncommon (no pun intended) for them to need some extra help. Our sponsor JEI Learning Centers in Lynbrook helps students reach their fullest potential with a variety of after-school programs and classes.
Most parents want more for their kids than rote learning--they want their kids to develop a love of learning so that school (and beyond) isn't so stressful. What makes JEI Learning Centers different from other programs is its Self-Learning Method, which enables a child to not only master the lessons and materials needed to achieve good grades, but also develop confidence in independent study. With the aid of this individually paced, step-by-step program, a student can actually enjoy learning both in and out of school (really!).
JEI can help students in Kindergarten through 9th grade in mastering math, English and reading comprehension. The first step is taking JEI's diagnostic system, which pinpoints a student's strengths and weaknesses—and parents receive a two-page report going over all of the results. Then a personalized Self-Learning Method is developed, with the student only progressing when he has demonstrated proficiency in each objective of the prescribed study program.
In addition to these enrichment classes, JEI also offers the Brain Safari program that will help students improve logical reasoning, cognitive and critical thinking as well as their overall creative thinking skills. The program is divided into two levels: Level E for grades 2 and 3 and Level F for grades 4 and 5.
Whether it's preventing summer brain drain or making sure your child doesn't fall behind during the school year, JEI has the tools to help all students achieve their academic goals and develop a love of learning.
This post was sponsored by JEI Learning Centers, but the opinions are those solely of the author.