Best Pizza and Pizzerias on the Westside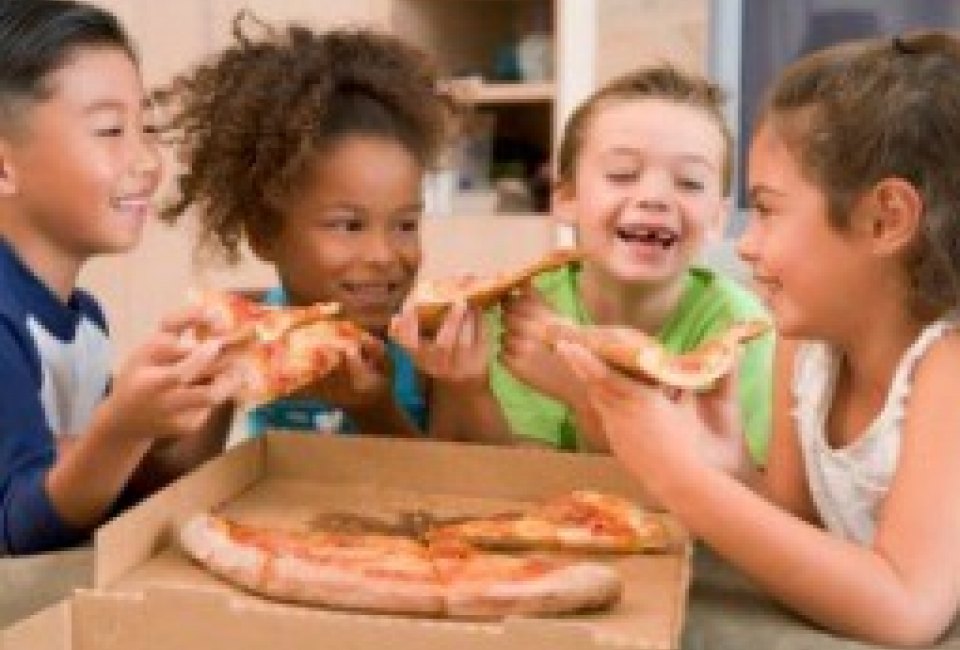 8/20/13
- By
Martha Hall
You answer the door, pay the guy, slide the box across the table, and presto! Dinner is served. You know what I'm talking about: Pizza, that glorious complete meal in a slice. Whether eaten at home or at your favorite pizzeria, pizza offers a satisfying, stress-free dinner-in-a-pinch option we all need from time to time. And just try throwing a birthday party without ordering a few! So the next time you have no dinner menu planned (and, heck, even if you do) go ahead, give yourself a break and grab a pizza - but make it a good one. Here's our list of favorites on the Westside.
800 Degrees Neapolitan Pizzeria
10889 Lindbrook Dr.
Los Angeles, CA 90024
310.443.1911

Coming soon:
120 Wilshire Blvd.
Santa Monica, CA 90401

Line up, kids. It's time to pick your pizza toppings. Yes, 800 Degrees is all about custom, made-to-order, personal pizzas prepared before your eyes. Stroll the production line and watch the chefs assemble your Neapolitan style (thin crust from dough made from scratch) pizza before slipping it into the stone hearth oven. The pizzas cook so quickly (in one minute!), they're ready by the time you pay. The kids will love the funky soda machine, with multiple push-button options on a digital screen (if you want them drinking soda, that is). And parents will love the "wine machine", or, well, the great wine selection on-tap. The lines can be long (that's a good sign!) but regulars say it's rarely difficult to find a table.

Abbot's Pizza Company
1407 Abbot Kinney
Venice, CA 90291
310.396.7334
A bit of an institution in Venice, Abbot's Pizza has been serving up pizzas, slices and calzones for going on 17 years. Started by Bronx native brothers, Abbot's is famous for it's bagel crust, and infamous for it's Salad Pizza. Choose your toppings, and also choose your sauce. They deliver, too (for a fee, depending on area).

Beach Pizza
8601 Lincoln Blvd.
Los Angeles, CA 90045
310.827.2000
If I had to order a pizza without any sauce, cheese, or toppings (okay, when would that ever happen?), I'd still be a happy diner at Beach Pizza. The crust is that good. Soft, flavorful, with a hint of crisp. I have to say it's perfect. And perfectly suited to uphold Beach's luscious sauce and endless topping combinations. The only drawback? My kids like the crust, too. No scraps for me to polish off.

Fresh Brothers
11740 San Vicente Blvd.
Los Angeles, CA 90049
310.826.0777

1447 Lincoln Blvd.
Santa Monica, CA 90401
310.656.6888
(with several additional locations on the Westside and beyond)
Fresh Brothers. They're everywhere, and for good reason. Where else can you find reasonably priced, chain restaurant pizza that's actually delicious? Those who seek gluten-free and/or vegan options love it, too. Visit the one at Waterside Marina del Rey for Tuesday lunch and get a bonus of the mall's Kids Club entertainment out front.
GJelina
1429 Abbot Kinney Blvd.
Los Angeles, CA 90291
310.450.1429
A little higher-brow then many of the other options here, but I mean no judgment. You pay a little more, but you also get location (Abbot Kinney!), as well as fresh ingredients, and a truly artisan pie. Dinner reservations recommended.

The Good Pizza
7929 Emerson Ave.
Los Angeles, CA 90045
310.215.1883

8115 W. Manchester Blvd.
Playa del Rey, CA 90293
310.827.0500

The Good Pizza sells not only, well, good pizza, but good pasta, too. But about the pizza: the one size only 18" Neapolitan-style pizzas are made with organic flour, and topped with the freshest meats and veggies, all are served up in the heart of the Westchester suburbs. Local, friendly, delectable family-fare. We invite you to try it.

Grey Block Pizza
1811 Pico Blvd.
Santa Monica, CA 90405
310.314.2777

4410 Sepulveda Blvd.
Culver City, CA 90230
310.398.9000

If Grey Block's menu looks vaguely familiar, yet you've never been here, there's an explanation. Grey Block is the newest venture from the founder of Abbot's Pizza, and offers up a similar pizza selection. Bagel crust, the scrumptious Salad Pizza, and your choice of sauces. How about Olive Pesto Sauce, or Alfredo in place of the traditional tomato? You can also add a garnish to your crust, like onion, garlic, poppy...or The Works. Sometimes change is good, if not delicious.

Joe's Pizza
111 Broadway
Santa Monica, CA 90401
310.395.9222
Everyone has his own opinion about the "best" whatever. But general word on the street here is that Joe's has the best New York style slice pizza around. Wide, thin crust, floppy, affordably priced slices. Mmmm. And there's more good news: Joe's is slated to open Pizza Compagnia, a Santa Monica sister restaurant that will offer whole pies as well as small plate pastas.

Pitfire Artisan Pizza
12924 W. Washington Blvd.
Los Angeles, CA 90066
424.835.4088

2018 Westwood Blvd.
Los Angeles, CA 90024
310.481.9860
(with additional locations in the greater LA area)

Unfortunately, this place is not a best-kept secret. Everyone and his uncle seems to know about Pitfire, and about the lines that form come early dinner time on any given night. But long lines aside, if you can stand to wait (and stand you often must), you'll be well rewarded with an exquisite thin crust pizza straight from the wood-burning oven. Local ingredients are used when possible, and friendly wait staff help you find a table to rest your weary legs once you've ordered.
Slicetruck Pizza
2012 Sawtelle Blvd.
Los Angeles, CA 90025
310.444.9440
Free delivery
The pizza, the whole pizza, and nothing but the pizza (except for salad). Given that's all these guys make, they make it well. (Some New Yorkers have been known to say it's the best pizza in LA.) For something a little different, try the Grandma Slice (dense, rich, and made in a rectangular pan).
Sign up for the Mommy Poppins Newsletter today!