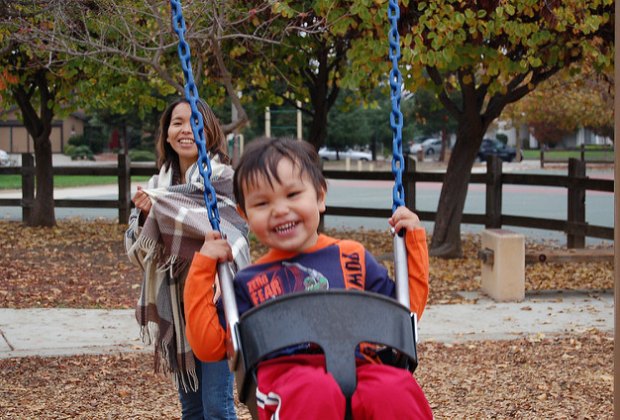 Best Parks and Playgrounds in White Plains
White Plains is often referred to as the heart of Westchester County for good reason. It is a city chock full of life, diversity and an abundance of family-friendly events and activities sure to keep the entire family busy and learning all year round including several dynamic parks, playgrounds and walking trails that can be enjoyed by residents and non-residents alike. Read on for more details on where Westchester kids can run, jump, play and explore in White Plains. Admission is free for all the parks and no park pass is required, except where noted for certain activities or features.
Looking for fun beyond White Plains? Be sure to check out our Event Calendar to keep up with what's happening throughout Westchester this month.
Battle Hill Park
Battle Avenue & McKinley Avenue
This park offers more than 3 acres of fun and features a playground, baseball field, basketball, ample parking, a recreational room and soccer field.
Battle of White Plains Park
Battle Avenue & Whitney Avenue
This historic park is the high point of White Plains, overlooking the city and marking the location of the Battle of White Plains. There is historical signage located throughout the park as well as a playground, chairs and tables.
Bryant-Mamaroneck Park
Bryant Avenue & Mamaroneck Avenue
This park offers nearly 9 acres of walking trails, rugged terrain and a fantastic opportunity to explore nature. Parking is available at the lot across Mamaroneck Avenue.
Chatterton Playground
Chatterton Avenue & Harmon Street
This park features two grade-school fenced in play areas, half-court basketball and softball field.
Delfino Park
110 Lake Street
Permit required for some activities
Delfino Park is one of the largest parks in White Plains at nearly 18 acres. You'll find playgrounds, ball fields, basketball courts, tennis courts, grills, picnic tables and so much more. Also located on the grounds is Ebersole Ice Rink, which is open during the spring, summer and early fall and offers public session during the week.
Gardella Park
175 Ferris Avenue
Permit required for Pool
This park boasts a beautiful pool, though only open to residents with a current recreational ID card. However, ball fields, basketball and tennis courts, as well as a playground are open for all to enjoy.
Gillie Park
85 Gedney Way
Permit required for some activities
Billed as the largest multi-use park in White Plains, Gillie Park offers a wide array of recreational programs for residents, making use of the tennis courts, playgrounds, basketball courts and more.
Kittrell Park
Fisher Avenue & Irving Place
Permit required for Pool
This park features a play area and basketball courts, as well as a pool open to residents with a current recreational ID card.
Mattison Park
Quniby Avenue & Lynton Place
A great, free park offering both a playground exclusively for the little ones, in addition to another area built for bigger kids. There's also a fenced in basketball court and an open grassy area.
Ridgeway Nature Trail
81 Ridgeway
This 6-mile long trail has beautiful bridges stretching over wet areas and is a great way to spend the day outdoors enjoying nature.
Saxon Woods Park
1800 Mamaroneck Avenue
Permit required for pool and group picnic events
White Plains' best known park has earned its title with good reason. Saxon Woods features the county's only playground that is special needs accessible, in addition to various other play areas, picnic areas, an 18-hole mini-golf course, walking trails and much more. The pool area is designated for those with county passes, as well as those desiring a group picnic outing or birthday parties.
Turnure Park
26 Lake Street
This picturesque park shines in the spring with over 100 Japanese Cherry Blossom trees. You'll also find two playgrounds, benches, a large asphalt play area and an open grassy space for multi-purpose fun.
Creative Commons image credit: Kei Noguchi