5 Family-Friendly Hikes in Central New Jersey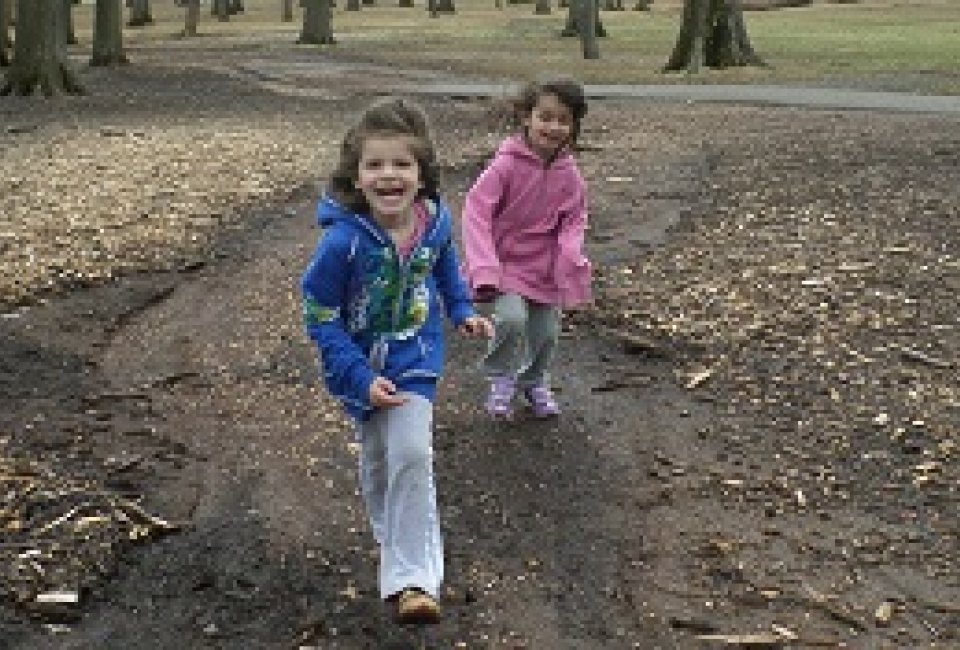 2/8/16
- By
Laurie Rein
What better way to celebrate the arrival of spring than a family nature hike. Central New Jersey's hiking trails pass through a diversity of beautiful surroundings that include forests, lakes, animal habitats, waterfalls and even historical landmarks. Hiking is a fun way for families to get fresh air, exercise and explore the great outdoors together. Many of the hiking locations also have playgrounds, nature centers and picnic areas, so plan to make a day of it. Pack up the snacks, the camera, a trail map, and check out these five picks for family friendly hikes in Central New Jersey.
Cheesequake State Park (Matawan)
With nearly 1400 acres of saltwater marshes, freshwater swamps, Pine Barrens, open fields and a hardwood forest, this state park offers an environmental oasis to busy Middlesex County. There are 5 well-marked hiking trails that range from an easy (1.5 miles) to moderate (3.5 miles). The Yellow trail, which is best for beginners and younger ones, is a shaded loop, with boardwalks and stairs, leading to views of Hooks Creek Lake. The moderate Red, Green and Blue paths include inclines and wooden plank bridges over streams and marshes. Aside from hiking, Cheesequake offers visitors biking, boating, camping, playgrounds, swimming and a visitor's center, making it a great spot for an outdoor day trip.
Washington Crossing State Park (Titusville)
Hike through history at the site where Washington crossed the Delaware in 1776. Today, the park, which spans parts of New Jersey and Pennsylvania, offers 15 miles of easy to moderate hiking trails through a serene, natural setting. The hiking paths are ideal for observing New Jersey's diverse wildlife, including migrating birds, deer, owls, raccoons plus acres of forests, plants and wildflowers. Families can also enjoy a visit to the park's hands-on nature center, an open-air theater, playgrounds and a museum with Revolutionary War artifacts.
Columbia Trail (High Bridge)
All aboard the Columbia Trail, a 7 mile hike in Hunterdon County that follows a former New Jersey railroad line. The trail is relatively flat and provides benches along the way for resting and taking in the scenery. If you keep your eyes peeled along the path, you'll discover the trail's secret inhabitants- and they're not creatures of nature. Little homes with gnomes and trolls are hidden throughout the hiking trails. Visitors are invited to take mementos from the gnome homes, such as shells or toys, and leave replacement goodies. Aside from these mysterious creatures, the trail offers striking views of forests, lakes and wildlife.
Thompson Park (Monroe)
With its peaceful lake views and tons of activities, this sprawling park is like Middlesex County's own Central Park. There are 9 miles of easy to challenging hiking trails, marked by colors, which pass through wooded areas, hills and streams. In addition to walking, my kids enjoy feeding the animals at the free mini zoo on site. The park also boasts playgrounds, winter sledding, a dog run and boating, so pack a picnic lunch and spend the day.
Duke Farms (Hillsborough)
On the former property of heiress Doris Duke, Duke Farms is an outdoor wonderland with 18 miles of picturesque hiking trails. The paths, some paved and some gravel, lead through a variety of habitats, with woodlands, lakes, gardens, lagoons, fountains, sculptures and a waterfall. The Duke Farms website provides printable family activity sheets, such as a scavenger hunt and flying organism identification, to encourage exploration and learning. If you bring your GPS, the family can partake in a hunt for caches placed around the property. Duke Farms is loaded with all kinds of family fun activities, including a tram ride, an orchid greenhouse, bike paths, picnic areas and an organic café.
Originally published 2014