5 Family-Friendly Coffee Houses in the Rivertowns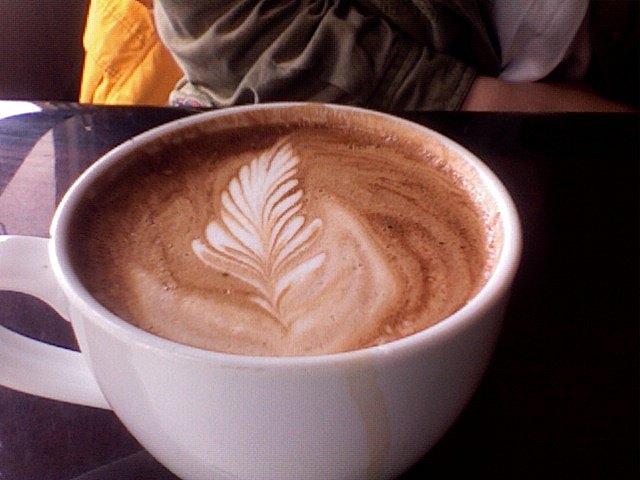 If you're anything like me, it often feels as if that there is just too much blood in your caffeine system. This is especially true when I am trying to get from Point A to Point B with a bored, cranky, uncomfortable preschooler howling at me from the confines of her ridiculously plush and ergonomic car seat. Luckily, the stretch of Rivertowns between the Tappan Zee Bridge and the Bear Mountain Bridge are home to a variety of cafés and coffee houses that provide more than just a quick pick-me-up. These spots are particularly kid-friendly (one even welcomes pets!) and offer delicious and divinely caffeinated beverages (or decaf, if that's your thing).
So if you need to recharge while you're out and about around town, check out one of our favorite kid-friendly coffee shops and cafés from Tarrytown to Peekskill.
Coffee Labs Roasters – Tarrytown
7 Main Street
Just north of the Tapan Zee Bridge in Tarrytown, this kid-and-dog friendly coffee house produces in-house roasted coffees with names like Circus Dog Espresso, Dog House Blend and, my personal favorite, Witch's Brew. Behind the counter you can see an array of brewing contraptions that make graduate level chemistry classes look like a joke, and on days when the roaster is actively at work the aroma will lure you in from anywhere on Main Street or Broadway. Free Wi-Fi, baked goods, restroom facilities and plenty of seating make this a fantastic place to sit and stay awhile. The only trick is finding parking on the metered streets or in a nearby metered lot.
First Village Coffee – Ossining​
123 Main Street
This charming coffee house/social hub serves up specialty coffee and tea, from iced coffee lemonade to matcha green tea lattes, along with more traditional (and incredibly delicious) offerings. There's a full kitchen and bakery that serves a variety of sandwiches and craft pastries, and they often offer goodies from other local vendors, including Peaceful Provisions, a vegan doughnut bakery, and The Blue Pig Ice Cream. With local art hanging on the walls and a warm, welcoming vibe, FVC is a cozy place to spend an hour or so fueling up with the family.
The Black Cow – Croton-on-Hudson
4 Old Post Road
If you need another latte as you drive through Croton-On-Hudson, check out The Black Cow's new location on Old Post Road (they also have a shop in Pleasantville). Service here is quick and friendly and there is usually a large box of children's books stashed under one of the carefully mismatched tables. Large armchairs near the expansive front windows allow for plenty of people watching while your little ones nibble the limbs off a bear cookie from the bakery case. If you're looking for a menu suggestion, I'd have to go with the Black Cow. It's their specialty. Again, Wi-Fi and restrooms make this a place to linger…as if you needed more reasons.
The Peekskill Coffee House – Peekskill
101 South Division Street
Further up the river, at the base of the Bear Mountain Bridge in Peekskill, you'll find The Peekskill Coffee House, a neighborhood institution. Recently expanded into a nearby space, TPCH (as the cool kids call it) has a wide variety of caffeinated (and decaf) beverage options, daily specials and a new and extensive menu of crepes. Nutella and bananas? Done. Prosciutto, fig and goat cheese? All yours. A PB&J crepe for that kid who keeps tugging on your sleeve asking why you're talking so fast? It'll just take a minute. The yearly flavor-creation competition among the baristas is not to be missed. There is seating and reading materials for both kids and adults and their calendar of events includes open-mic and trivia nights. Metered street or lot parking is usually quite easy to find.
The Bean Runner Café – Peekskill
201 South Division Street
Just around the corner from The Peekskill Coffee House is The Bean Runner Café. A much more recent addition to Downtown Peekskill, Bean Runner is similar to Wobble Café in that it is a full service restaurant in addition to being a coffee stop. Also like the Wobble Café, Bean Runner has a children's play area, though this one is an entire room to itself with tables and a restroom. The Bean Runner's menu is made up of a wide variety of soups, salads and sandwiches, some of which change with the seasons. Visitors to The Bean Runner Café can also order wine and beer (not for road trips) and, in the evenings, the café is home to a wide selection of musical acts.
Creative Commons image credit: Madison Scott-Clary