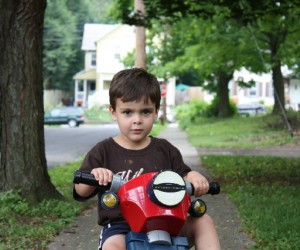 5 Blogs We Love for Westchester and Lower Hudson Valley Families
We couldn't be happier that you visit Mommy Poppins to learn about the best kid-friendly events and happenings in the area, but we know we're not the only game in town. There are many other talented bloggers in our area, and we wanted to share some of our favorite sites. These recommendations are written by parents in Westchester and the Lower Hudson Valley, and all of them offer valuable information or are just flat-out fun to read.
Think we missed a good one? Leave it your suggestion in the comments or drop a line on Facebook!
Emma Westchester
Not only is Emma Westchester another resource for kid-friendly events, but it also gives the inside scoop on shopping discounts, restaurant reviews and product suggestions (for both kids and their parents). Those with an interest in fashion and home décor will especially appreciate this site.
2 Moms On A Train
As its name indicates, this blog is written by two mothers who spend their fair share of time on the Metro-North commuting to the city (we can relate). They make great use of that time with their funny takes on the joys of parenting. One favorite feature: "Train Mom Chats"—Q&As with other moms who share perspective and advice.
Cuddles and Chaos
Moms and dads who may not be Pinterest pros—but still want to organize, cook and craft—will appreciate Cuddles and Chaos. We love the author's self-deprecating takes on parenting and living with young children, especially her "Things My Kid Said" series.
Happy Hudson Valley
Happy Hudson Valley is an extravaganza of events, opinion pieces, news coverage and photos, all of which intend to shine a light on the positive events occurring in the region. Craving some evidence that optimism and do-gooders still exist? This site has you covered.
Dirt Magazine
OK, this is technically a magazine, not a blog, but we love the way it advocates green living while still acknowledging that all of its suggestions may not be practical for everyone. It also has kids' craft ideas and family-friendly event listings. Dirt is based in Orange County, and you can read it online or in print.
Image credit: MommyPoppins.com