25 Things To Do with Kids in Harvard Square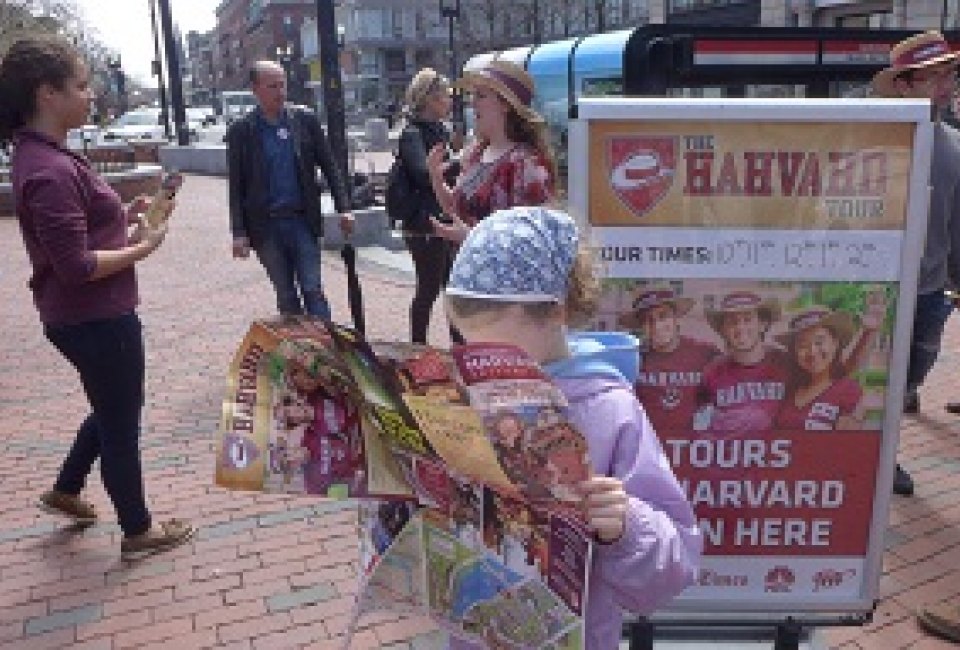 6/2/15
- By
Kip Wilson Rechea
Harvard Square is a great hangout for students and young professionals, but you might not realize that it's also the perfect place to bring kids. With one of the best playgrounds in the Boston area, museums, historical sites, and family-friendly entertainment options, it may turn into one of your favorite neighborhoods (if it isn't already). On top of all that, Harvard Square is also home to some restaurants where the meal is the entertainment and top hot chocolate spots. Read on for our list of the top 25 things to do with kids in Harvard Square.
---
1. Stop by the Curious George Store for storytime or just to browse their great selection of toys and books.
2. Hit Club Passim for one of its family shows and get a bite to eat in the new cafe.
3. Visit the Longfellow House and grounds for a free tour inside and look around the gorgeous garden. A great place for photos!
4. In cold weather, drop by L.A. Burdick for a hot chocolate.
5. Grab a burger at Shake Shack, Tasty Burger, or my family's favorite, Mr. Bartley's Gourmet Burgers.
6. Spend an afternoon at the Harvard Art Museums.
7. Take a break on the benches beside the fountain at the Radcliffe Sunken Garden.
8. Find the gate into Harvard that reads "Enter to Grow in Wisdom." See if it makes the kids feel smarter to pass through that particular gate into Harvard Yard!
9. Catch one of the kid-friendly films at the Brattle Theatre.
10. Take the whole family on a Hahvahd Tour (pictured) for a behind-the-scenes look at Ivy League life.
11. Bring a soccer ball or Frisbee along to play on the Cambridge Common park.
12. Keep an eye on the calendar for family-friendly festivals like Harvard ArtsFirst and Oktoberfest.
13. Visit Schoenhof's Foreign Bookstore for a peek at the many languages in their kids' section.
14. Have an ice cream or frozen yogurt.
15. Plan a full day visiting the Harvard Museums of Science and Culture.
16. Help the kids find William Dawes' golden horseshoes and the cannons on the Cambridge Common.
17. Catch a ballet with Jose Mateo Dance company.
18. Attend an activity or pick out a book at the children's room at The Harvard Coop. Make sure the kids use their bathroom while there before heading back out!
19. Have a kid-friendly, healthy meal at Wagamama.
20. Bring roller skates and try them out on Memorial Drive in summer, when it's closed to vehicle traffic.
21. Stop by Black Ink for a look at their unique toys, notebooks, and other quirky merchandise.
22. Grab a cookie at Insomnia Cookies or cupcake at Sweet Bakery.
23. Go ice-skating at the Charles Hotel in the winter, one of our picks of 7 Outdoor Ice Skating Rinks in and around Boston.
24. Watch the Christmas Revels at historic Sanders Theatre.
25. No matter what else you do, make sure to leave time to play at the fantastic Alexander Kemp Playground on Cambridge Common!

Sign up for our free
newsletters.
Mommy Poppins is a family activity website that helps people find things to do with kids.
©
2023
MommyPoppins. All Rights Reserved.
mp-prod4-v4.32.99
We use cookies and other data collection technologies to provide the best experience for our customers.
Learn More
Click Here to Sign Up!