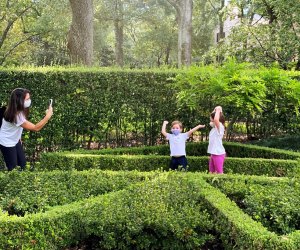 25 Things To Do on Mother's Day in Houston with Mom
With Mother's Day right around the corner, it's time to make some plans to properly show the moms and mother figures in your life just how much they mean to you. But without Mom planning the event, things can get a little tricky, right? We have you covered! Not only have we compiled a list of Mother's Day gifts that moms will actually want this year, but we have also rounded up some amazing activities to take her to as well.
From fun brunches to high tea, weekend trips to a winery or a drive-in concert, there are some amazing, unique ways to celebrate Mom this year. (Some places even give Mom free admission.) Read on for some of our favorite ways to show your mama you love her. And if you're a mom, feel free to send this out to give a helpful hint, hint, nudge, nudge so that you get to spend your day exactly how you want!