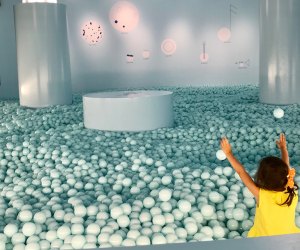 Color Factory Houston: New Interactive Pop-Up Museum Coming Soon
Color Factory, a new interactive pop-up exhibit, opens in Houston this fall and it's bursting with color and fun for kids (and adults) of all ages. If your kids couldn't get enough of summer's Candytopia, then Color Factory needs to be on the top of your to-do list. Tickets go on sale at 11 a.m. today (Sept. 24)!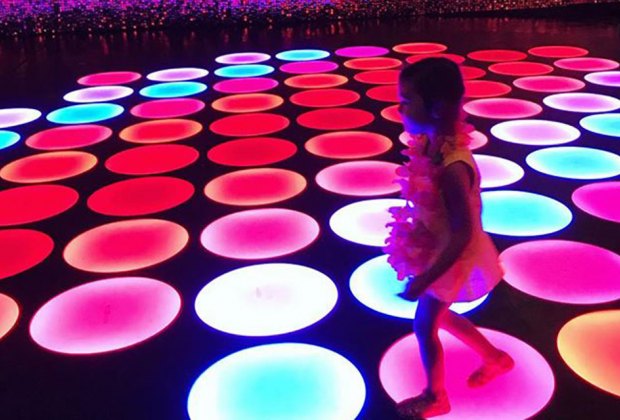 Dance the day away on Color Factory's light-up disco floor.
The Color Factory opens this fall in Houston in the Upper Kirby area, at 3303 Kirby Drive. Tickets are $38 and children ages 2 and under are FREE.
Featuring 16 unique installations designed to encourage the exploration of color and light, this vivid exhibit—described by organizers as a "playhouse pop-up"—will convert a commercial space in Upper Kirby into 20,000 square feet filled with immersive artwork. Be ready for playful color palettes, jaw-dropping effects, and of course, lots of ways for kids and their grown-ups to interact with the art. For an advance look at photos of the gorgeous space, plus information about how to visit, read on.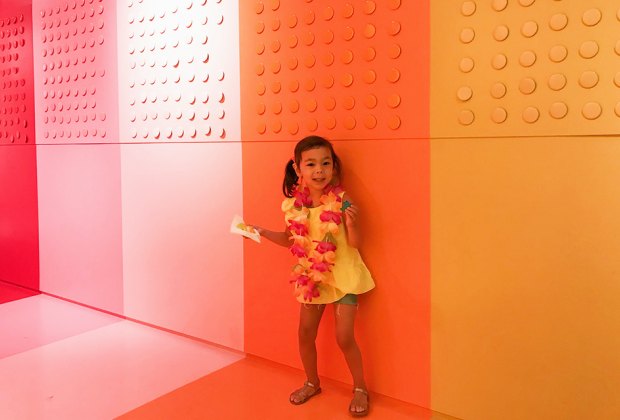 Choose your favorite color from the wall of buttons.
The Color Factory enjoyed a nearly year-long tenure in New York City and included fun rooms like a giant ball pit filled with 500,000 colored balls (Houston's version will have the same!), free treats, a spot where you discover your "secret color," an ombre floating balloon room, and more. But Houston's exhibit will be unique to the Bayou City, so expect the same level of fun and creativity but powered by local artists and minds.
We can't wait to check this place out, especially considering it's right around the corner from one of our favorite Houston parks - Levy Park. Plan for a full day of family fun!
Tickets can be purchased on the Color Factory website. Strollers are not allowed in the installation rooms, but there is a stroller check available.
All photos by Janet Bloom/Mommy Poppins