Free and Cheap Afterschool Programs in Houston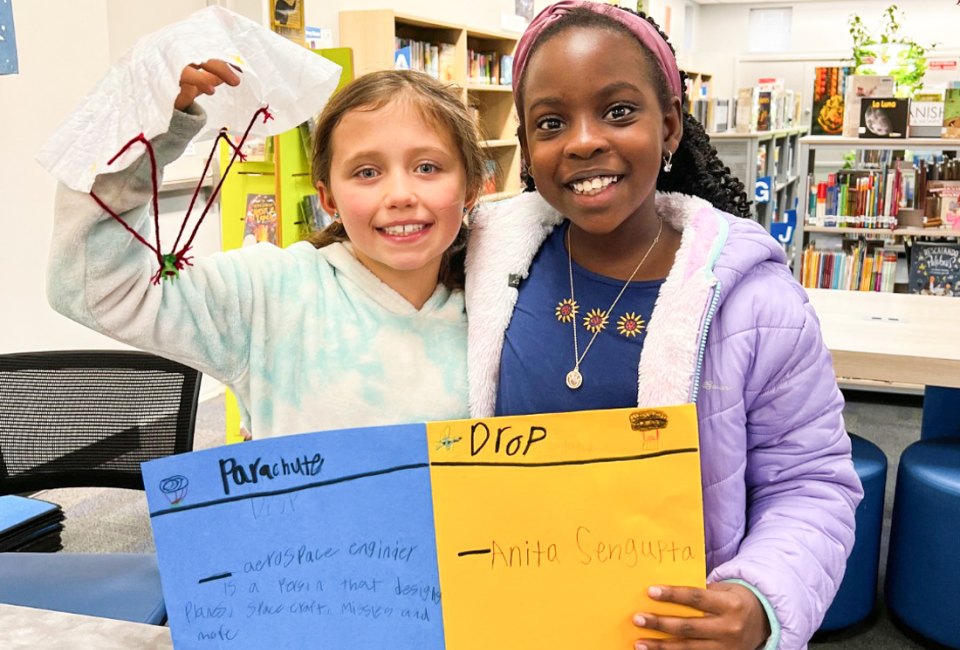 8/20/23
- By
Carrie Taylor
Busy schedules mean the kids need care in the awkward hour(s) after school, but finding an affordable afterschool program in Houston can be difficult. Luckily, we've done the work for you and found this list of safe, fun, and cheap afterschool programs in Houston. Some of them are even free!
If you're looking for specialty classes, like swimming, STEM, cooking, or more, we have a great collection in our Guide to Classes for Houston Kids.
Cost: Free

For older kids who would like or need some place to be for an hour or so immediately after school, many branches of the Houston Public Library system offer free activities, crafts, and more under the After School Zone program. Activities and subjects range from STEM-centered learning to homework help to computer lab time. Check your local branch to see what programs it offers.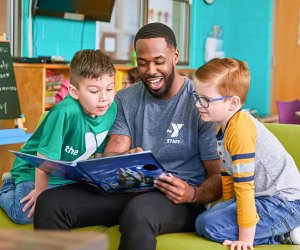 The YMCA has affordable afterschool options in various locations around Houston. Photo courtesy of the Houston YMCA
3. YMCA - Various locations
Cost: Varies; $15

Select YMCAs offer afterschool programs to both facility and impact members. If you aren't familiar with the impact membership, it's a great low-cost option because it's about $25 a month and you still get access to many of the facility's programs and offerings. Programs are broken into age groups and include age-appropriate sports, training, and team-building activities. After becoming a program member, most of the after-school classes are around $15 per day. Visit the YMCA's registration page to enter your child's school or district to find out if the YMCA program is offered at your child's school site.

STEM afterschool programs in Houston. Photo courtesy of the After School Program at Mad Science in Houston
4. Mad Science - Various locations
Cost: Varies; $15 per session average

Mad Science is a top-notch pick for hosting unique birthday parties, finding an educational summer camp, and it even provides afterschool activities. Check its site for participating schools around Houston. Programs are typically 13-15 weeks and costs average $15 per session.
RELATED: Swimming Lessons for Kids in Houston: The Best Swimming Classes in Town
Cost: Varies per location

Zenith offers a snack and homework help as well as theme-based curriculum rotated each month in its programs. Topics covered include Leadership and Team Building, Math and Science, Arts and Cultural Activities, Literacy, Celebrations, and Recreational Games.
6. Kidventure - Various locations
Cost: Varies

Kidventure afterschool programs emphasize academic excellence through active and hands-on learning in the arts, science, and more. Daily schedules and pricing options vary depending on participating campuses throughout Houston.
7. MECA - Various locations
Cost: Varies based on family income sliding scale. Families who are unable to pay can also provide volunteer hours in lieu of pay.
After school
The Multicultural Education and Counseling Through The Arts (MECA) Out of School Time Program provides youth with a safe environment and constructive activities outside of regular school hours. Students in this program can participate in a variety of fine arts classes and attend workshops with master artists. This program takes place at MECA campuses, Houston-area schools, churches, apartment complexes, and other community centers. Students in this program will also be eligible to receive free academic support and counseling services.

STEM for girls in Houston. Photo courtesy of GirlStart
8. GIrlStart - Various locations
Cost: Free

This FREE weekly program is offered at multiple elementary schools throughout Houston in the Houston, Spring, and Alief ISDs for 4th and 5th grade girls. The program focuses on STEM education for girls and helps to teach skills needed to help girls gain confidence and excel in academics.
Cost: Sliding scale, income-based

From 3-6 p.m. each day, children at Sherman, Crockett, and Ketelson schools K-5th grade can have a fun, safe place to enjoy being after school at the Wesley Community Center. Their afterschool program encourages hands-on learning about healthy living, emotional wellness, technology, and various other subjects.
Top photo courtesy
Places featured in this article:
Click Here to Sign Up!
i