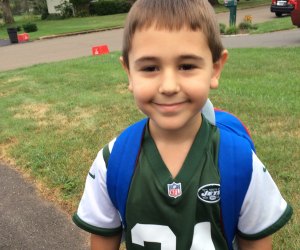 FREE and Cheap After School Programs in Hartford County, CT
It's that time of year—back to school time! There are plenty of reasons for parents to rejoice and for kids to be excited. However, for working parents with a 9-5 schedule the 3 o'clock school day can pose a challenge. Luckily there are many free and inexpensive after school programs available in the Hartford area. For more after school programs check out our After School Classes and Activities Guide.
The New Britain Youth Theater - New Britain
NBYT has an after school extracurricular program scheduled and arranged through the New Britain Consolidated school district. It is designed to teach all aspects of theater performance and production based upon state of Connecticut curriculum guidelines.
The Educational Resources for Children, Inc (ERfC) - Multiple locations statewide
ERfC provides after school learning and enrichment centers at a few of the area schools in the Enfield community. While this program is not free the registration fee is reasonable. Children spend their time at ERfC doing arts and crafts, sports, games, and STEM projects.
New Britain Museum of American Art - New Britain
Studio @ 4 is a art class that is full of variety. Based on a new theme each session, children will learn about famous artists and try their hands at creating their own work. These classes are very affordable at $22 for non-museum members. Classes are held on Thursday. Each month, all four sessions are the same lesson - so, children only attend once a month. Check out their website for new themes every month. NBMAA also offers Youth Drawing 101 (ages 11-13), Teen Studio (14-18), and even Teen internships.
The Keane on Kids Enrichment Program - Wethersfield
The Keane Program offers cooking classes, science experiments, athletics, drama and art to children attending Wethersfield Elementary Schools this year, as well as non-residents (provided they have their own transportation). Classes are inexpensive and vary throughout the semester. Parents can register at the Parks and Recreation Dept. or by clicking here: wethersfieldct.gov/recreation.
YW Kidslink - Bolton, West Hartford, Rocky Hill
The YMCA offers after school care and morning care called YW Kidslink for children in Rocky Hill, West Hartford and Bolton. The program offers time for homework and free play, as well as more structured events with special guests and activities that incorporate leadership, culture, and teamwork. The tuition is not cheap, but the program Care4Kids can help reduce costs for families that qualify.
Oddfellows Playhouse - Middletown
Come join the crew at Oddfellows for a fun afterschool experience on stage! Programs are offered for kids ages 5 and up. Cost is listed on the website, but according to Oddfellows, "no child is ever turned away due to financial need." Classes include: Creative Drama (5-7), Junior Circus (5-7), Visual Arts (5-7), Acting Company (8-11), Circus Arts (8-11), Backstage Wizards (12 and up).
The Academy of Martial Arts and Personal Development - Manchester
Why not afterschool martial arts? This location offers a program that will build your child's confidence and physical strength.
Bristol Boys and Girls Club - Bristol
Very affordable afterschool program where kids can enjoy academic help, enrichment classes, and fun STEAM-related activities. They offer 3 and 5 day rates in 8 different locations throughout town.
Besides these programs, remember to always check with your own local Parks and Recreation Department or school district as most run afterschool programs.
Originally published 8/26/2012. Updated on 8-14-17