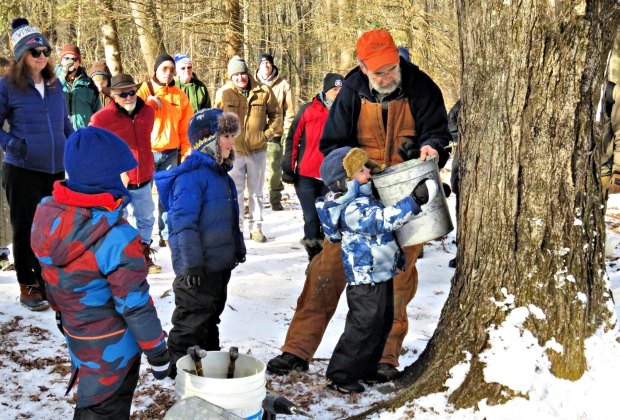 Things To Do in Connecticut this Weekend: Maple Sugaring, Cuddly Animals, Special Olympics
It's mid-February, and that means the time is just about perfect for making maple syrup! This traditional sweet requires only maple tree sap, cold nights, and lots of firewood. And you can see it made before your eyes during demonstrations this weekend in Greenwich, Woodbury, and Burlington. If you're looking for even cozier outdoor fun, try cuddling some animal friends. Finally, for those who love the thrill of competition—and want to expose kids to some seriously inspiring athletes—the Connecticut Special Olympics Winter Games are happening this weekend at numerous sites across the state.
Don't forget to check out our February GoList and Winter Fun Guide for even more inspiration. To keep up with the latest family-friendly events and activities, sign up for our free newsletter and follow us on Facebook, and Instagram. Have a fantastic weekend!