Artificial Intelligence with Scratch Online Camp
Young Gates - Kids Online Personalized Classes

Online Robotics Camp
Young Gates - Kids Online Personalized Classes

Spark Math: Free Trial Class
Virtual
Sign up for our free newsletters.
Fire and Ice Festival and other Winter Fun in the Quiet Corner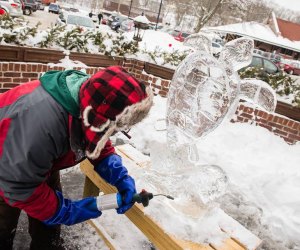 2/4/18
- By
Jennifer Coe
Put on your parkas and gloves and head over to Putnam for the 8th Annual Fire and Ice Festival on Feb 10. This large-scale ice sculpture carving event attracts people from all over the country. Watch as several 300 lb. blocks of ice are transformed into a work of art - bring your Valentine or bring the whole family!
While you are at it, why not make a whole weekend of it? If you are already in the "quiet corner" of Connecticut, you may want to check out a few others things like the Conn. Audubon's programs, the Chocolate Festival, and the Textile Museum. And of course, don't forget to check our Mommy Poppins' Winter Guide for all things fun to do in winter!
The Annual Fire and Ice Festival - Putnam
Feb. 10, 2018
This is the largest ice-block competition nationwide. This is a huge attraction to the Putnam-area and is super family-friendly. You can watch professionals carve ice from noon to 5 p.m., and take a look at the dozens of ice sculptures which will be stationed outside of downtown Putnam businesses. And if you stay past dark, you can watch Sasha the Fire Gypsy perform and see who wins the best ice sculpture award.
Kids will love the free hot chocolate and fire pit at Putnam Congregational Church.
The pre-carved ice sculptures this year include an ice slide, a carved tablet, wedding dress, Ford truck, and an ice luge.
The same day you can saunter over to Willimantic to check out...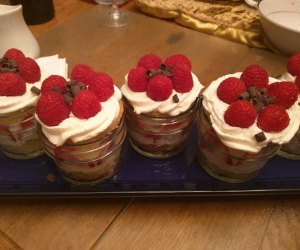 14th Annual Chocolate Festival- Willimantic
​Feb. 10, 2018
Who loves chocolate? The whole day is dedicated to tasty chocolate in downtown Willimantic. Local businesses will offer free chocolates and add special items to their menus. There will be the Cupid Made Me Do It 2 mile trek, a cake baking contest and a chocolate chip stroll.
CT Audubon Society/ Fire Building Class - Pomfret
Feb. 10, 2018
The Pomfret location of the CT Audubon will be offering a fire building class on Sat., February 10. Experienced outdoorsman (the Boranski brothers) will lead a class in proper fire building procedure.
Or you can add one of these great places to your weekend plans:
Windham Textile and History Museum - Willimantic
​Located in what was once the American Thread Company Mill, this museum's mission is to exhibit the history of textiles in America as well as the people who have worked in the industry for hundreds of years. Kids can learn about how workers lived, what kind of work they did, and what it was like to make thread. Every second Saturday of the month, join museum educators for Kids' Club.
Ekonk Hill Turkey Farm - Sterling
A family owned and operated farm. They have regular events including a corn maze, sheep sheering event, and an ice cream social in March. They also serve 30 flavors of fresh ice cream from March to November. You can purchase frozen beef, lamb, turkey, goat, and capon year round in their shop.
Kleen Escape - Willimantic
Try and escape room with your elementary school age children. Kleen Escape is open Thursday through Sunday and offers two adventures: "Escape the Plague" and "King Tut's Catacomb."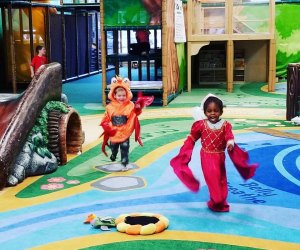 Quester's Way - Mansfield
Quester's Way is a unique recreational and educational facility for kids, toddlers to teens. They offer all kinds of classes as well as an indoor play place for children ages 0-12. There is a healthy options cafe on-site called Crossroad Cafe which serves smoothies, sandwiches, and drinks.
Sawmill Pottery - Putnam
Sawmill Pottery offers a pottery experience for kids. They have classes as well as an open studio (varying times).
The Skate-Inn - Plainfield
Put on your skates and get some exercise on wheels! Skate-Inn is open Thursday through Sunday.
Koinonia Family Fitness Center - Thompson
It may be cold outside, but swimming in a heated pool will make you feel warm all over! Koinonia offers open swim times in the evenings and weekends.

Need a place to stay for the weekend?
America's Best Value Inn - Putnam
Comfort Inn and Suites - Dayville
​Quiet Corner Inn - Brooklyn
The Inn at Woodstock Hill - Woodstock

Need to get a bite? Try one of these great places to eat:
Woodstock Grill and Pizza - Woodstock
Sweet Evalina's Stand - Woodstock
Soleil and Suns Bakery - South Woodstock
Midway Restaurant - Ashford
Jessica Tuesday's - Putnam
Victorias Station Cafe - Putnam

Photos courtesy: Quester's Way, Fire and Ice Festival and Chocolate Festival