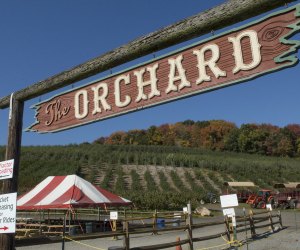 Silverman's Farm: A Seasonal Rite of Passage
Fairfield County's most anticipated autumnal attraction is, without question, a visit to Silverman's Farm. This little slice of pastoral paradise has served as a family destination in Easton along Route 59 for 95 years. Particularly during fall.
On weekends, you'll find lines of cars parading down Sport Hill Road through Easton's Center making their way to the hayrides, tractor pulls, and a well-populated petting zoo that await.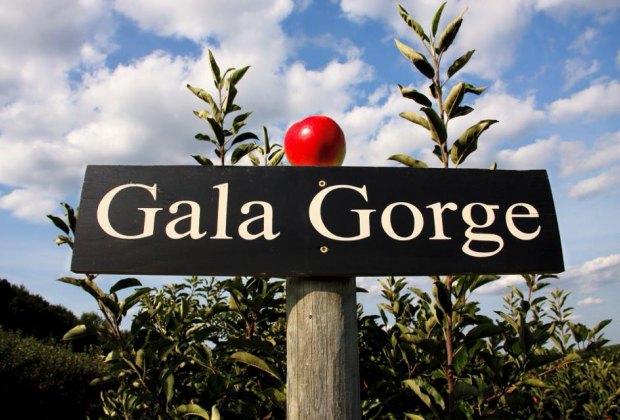 Photo courtesy of Silverman's Farm
Once you arrive at Silverman's, you have a few options. You can either head to the farm store, grab your empty bag for PYO apples or head to the bottom of the hill for the tractor. On the other hand, you can cross the street and begin at the petting zoo. Or, new this year, you can hop aboard Silverman's very own train (yes train) and chug along a 25 minute journey to Blueberry Pond before returning to the farm. Take your pick.

Photo courtesy of Silverman's Farm
Should you begin at the zoo, you'll pay admission, pick up a bucket of feed and head toward the goats. Between the exotic animals like llamas, buffalo, and alpacas, and the not so exotic pigs, bunnies, and chickens, you can easily spend about 40 minutes visiting and feeding before breaking for lunch at the picnic tables. A designated picnic area is set alongside a playscape with a wooden tractor, Jeep Wrangler, train, and maze. This is honestly where we tend to spend the bulk of our time. My kids LOVE this playscape.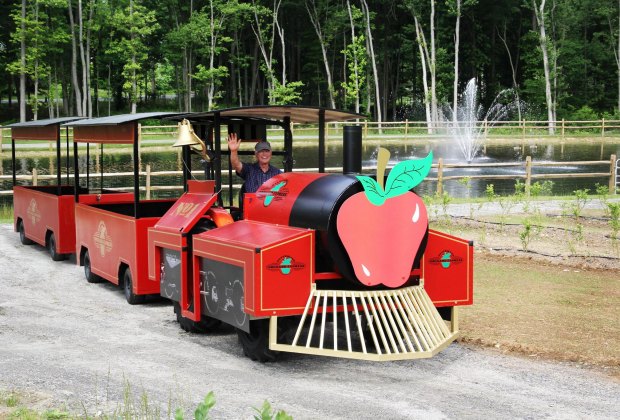 Photo courtesy Silverman's Farm
After finishing up lunch, hop aboard the Silverman's Orchard Express. Trains depart at various times throughout the day beginning at 11am. During peak pick-your-own season at the farm, you'll find lines of visitors from all over the state of Connecticut (and even some from New York) waiting for the chance hop aboard one of the tractor-pulled wagons. Head up the winding steep hill with spectacular views of blazing fall colors below. And enjoy a Honey Crisp or two.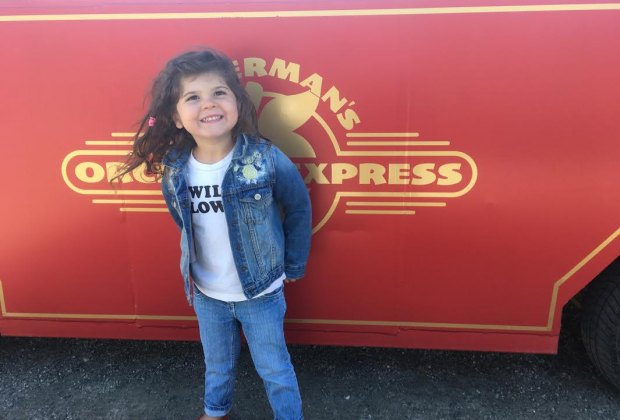 On weekends this season, J And D Kettled Corn will once again be serving made-to-order kettle corn while the Forty-Nine Fingers Band and Easton Banjo Society will entertain with bluegrassy tunes.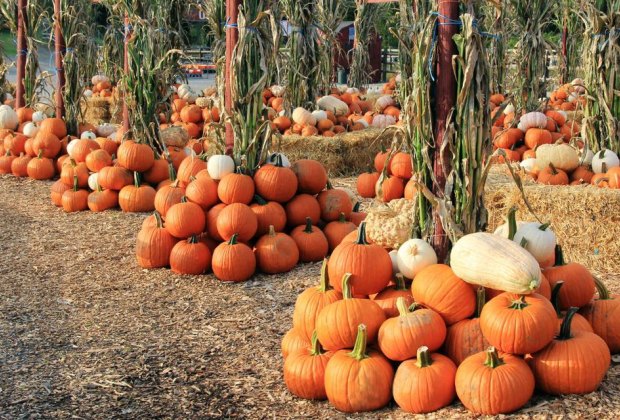 Photo courtesy of Silverman's Farm
Before you leave, visit the pumpkin patch. If you can guess your pumpkin's weight within two ounces, the pumpkin is free! They give away tons of free pumpkins every year. And, be sure to check out the farm stand where you'll discover a cornucopia of farm-grown produce, mouthwatering Dutch Apple and Caramel Apple Nut pies and some of the best cider donuts in the state.
Cover photo courtesy of Silverman's Farm