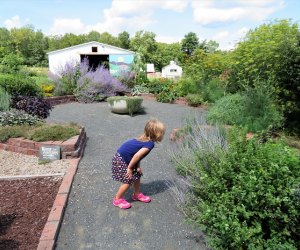 A Visit to Auerfarm in Bloomfield
Sprawled on 120 acres in Bloomfield, Auerfarm is a pastoral oasis in the Hartford area. From the moment you turn on the dirt road, you feel the freedom and peace of farm life. Children will be more than happy to explore for a couple of hours, romping in meadows, spotting dragonflies, and greeting farm animals.
The 4-H Education Center at Auerfarm is a private, non-profit organization (partnered with the UCONN College of Agriculture) that provides hands-on adventures for thousands of children throughout the year, including lessons in maple sugaring and making apple cider. But you do not need to enroll in any programs to enjoy the farm, which often hosts fun family-friendly events such as the recent Annual Blueberry Jam, and the upcoming Auerfarm Fall Festival in October. You can even have a farm-themed party here.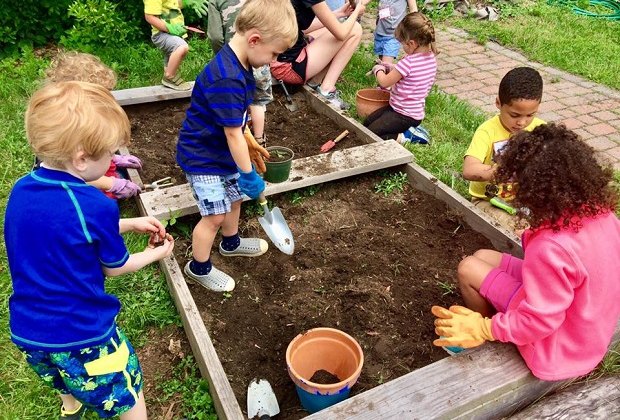 Auerfarm provides many opportunities for bringing children up close to nature. Photo courtesy of Auerfarm.
Auerfarm is my family's favorite destination for pick-your-own blueberries, always juicy and plump here, but when the fruit season is over we enjoy strolling the quiet grounds, visiting four-legged friends, and hiking on the trails.

Auerfarm is a favorite blueberry-picking destination in the Hartford area.
Clear signage will guide you to the main parking area, and it is best to leave the car here and enjoy the farm on foot; where you head first is your choice. I let my daughters decide, which often leaves us walking in large circles as they giggle and chase each other from flower patch, to herb garden, to animal enclosures. The main attractions here are definitely the bucolic setting and the opportunity to run free. The animals can be seen but not fed or petted, so if your children are seeking that kind of experience, consider visiting Flamig Farm, located about 15 minutes away in Simsbury.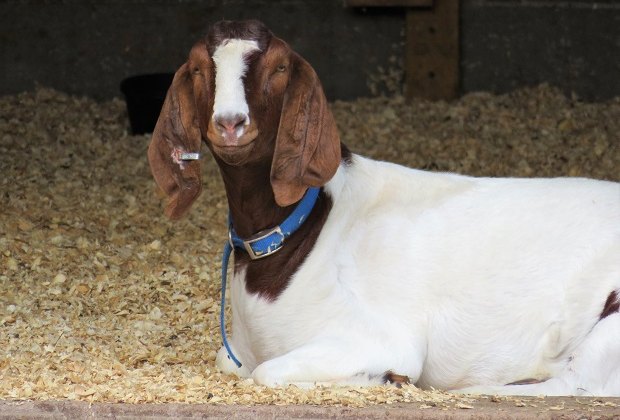 The animals that reside here include a donkey, goats, a llama, a bunny, and chickens.
Despite not being a petting zoo, Auerfarm is a sensory feast: go hiking, count colorful birdhouses, check out what's growing in the green house, visit wooly alpacas, stop by the chickens and the roosters, or greet pigs, goats, and sheep eagerly awaiting visitors. If you brought a snack (no food is sold on site), you can enjoy it at the picnic tables in the pavilion, or in the shade of the apple trees.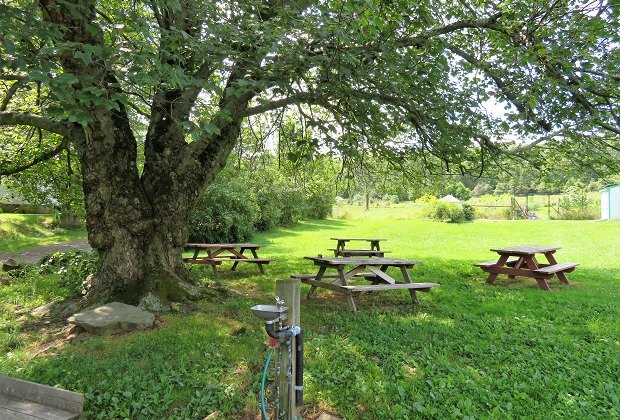 Pack a lunch and savor it in this tranquil setting.
You can also stroll rocky paths (wearing closed-toe shoes is best) to the apple orchard, while admiring wild flowers and waving to the occasional tractor going by. Take your time and enjoy the fresh air, fragranced by a soothing combination of lavender, chives, and hay.
The gardens are beautiful, brimming with vegetables, herbs, and flowers, inspiring plenty of questions and conversations. My daughters enjoyed spotting butterflies, learning about new herbs (the plants are labeled), and especially picking fresh flowers for mom. The farm has an honor system where visitors deposit cash in a box, and it is an expensive way to buy instant smiles.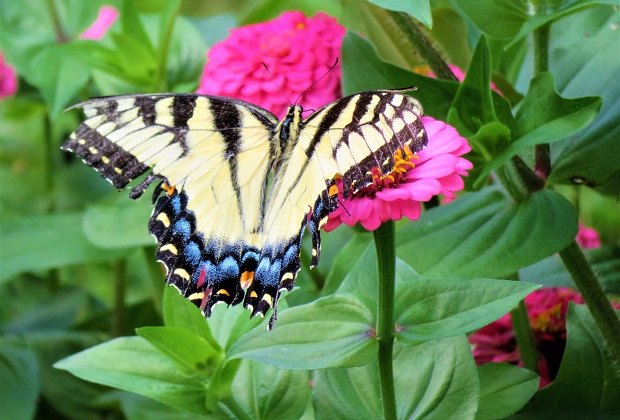 While picking fresh flowers, be on the lookout for butterflies. The colorful and fragrant blooms attract many colorful visitors.
What else can you expect? Bathrooms (including changing tables) in the Learning Center, ample free parking, and a clean and smoke-free environment. Due to bumpy roads and rolling hills, the property is not exactly stroller-friendly, so baby carriers or hiking backpacks are best for little ones who cannot walk long distances.
Auerfarm is located at at 125 Auer Farm Road (off Route 185), Bloomfield. It is open from dawn to dusk. For more information, call 860-242-1744.
Photo Credit: All Photos Courtesy of the Author, Unless Otherwise Stated
Originally published 8/14/15.