Sports Camps in New London County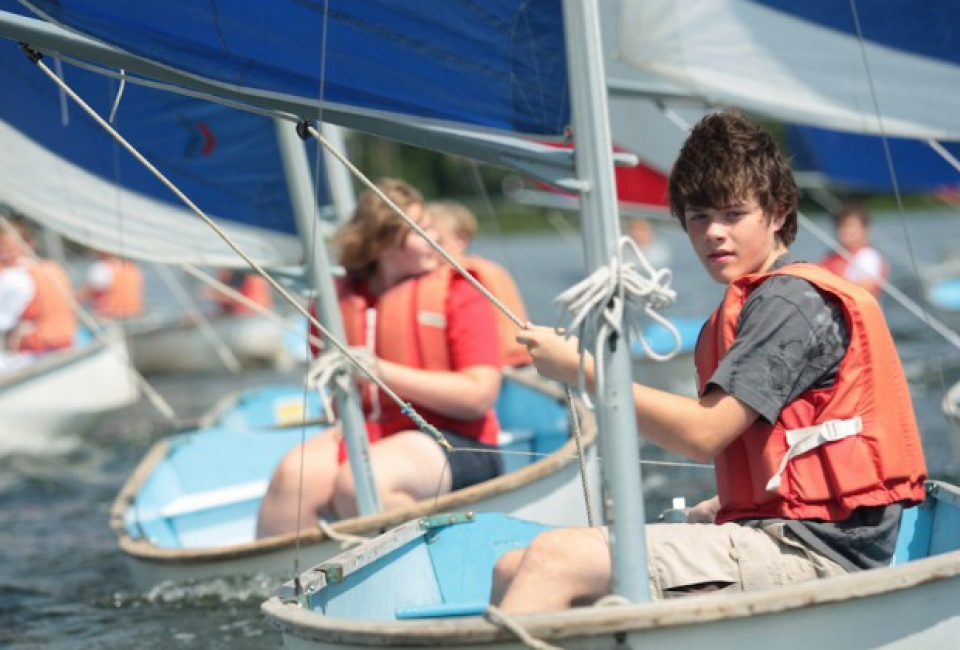 1/2/18
- By
Sherry Pardy
My twins turn 8 this summer and we're embarking on our first foray into kid sports! I'll admit, this Momma was not at all prepared for the idea of my kiddos competing in a sport of any kind, but I'll happily report the benefits of participating far outweigh any negatives. Lucky for us, living in New London county, with our miles of coastline, a host of recreational areas and award winning facilities catering to a wide spectrum of sports and abilities, this area boasts a gold mine of summer sport camp options. Check out our Summer Camp Guide and our Summer Camp Directory for even more fun ideas.
Norwich Ice Rink Learn to Skate Camp What better way to cool off in the dog days of summer than a Learn to Skate ice skating camp! Taught by US Figure Skating certified instructors, the Norwich rink programs offers campers 4+ hours of ice time each week, plus instruction in proper stretching and warm up techniques, craft projects, on and off ice games, and the chance to put their new skills on display with an exhibition each Friday of camp. Take advantage of this full day camp for any combination of 1-4 weeks. Campers that sign up for all four weeks enjoy a discount.
641 New London Turnpike, Norwich, CT 860.892.2555
Connecticut College Soccer Camps Calling soccer players of all abilities! Connecticut College summer soccer camps focus on fundamentals, safety and fun, as they have for nearly half a century. Headed by the Conn College soccer coaching staff, a typical camp day begins with games and skill training and ends with a cool down in the pool. Players of all abilities, from beginner to elite, between the ages of 6-14, are welcome to attend the full day camp. Group and family discounts are available.
270 Mohegan Avenue, Box 5288, New London, CT 06320 860.439.2782
Lyme Shores University of Tennis The Lyme Shores University of Tennis junior program helps aspiring tennis players improve their game, whether your child is new to the court or ranks as a tournament player. Younger campers new to the sport learn the foundation of hte game using the Quickstart format, a technique that uses scaled down racquets, balls and courts to build fundamentals fast. Options include a half or full day camp.
22 Colton Road, East Lyme, CT 06333 860.739.6281
Conrad Summer Sailing Camp at Mystic Seaport This overnight camp for kids ages 10-15 offers young adults the opportunity to learn sailing and leadership skills while building confidence and experiencing the importance of teamwork. Campers stay aboard the Joseph Conrad, a tall ship permanently moored at the Seaport. Days are filled with sailing the Mystic River and campers spend their evenings in a more relaxed setting. The Seaport offers four different age-specific camps and financial assistance is available through the Todd Wilkins Scholarship Fund.
PO Box 6000, 75 Greenmanville Avenue, Mystic, CT 06355 860.572.5322
New England Cheerleader Association Summer Camp Begin your cheer season this summer! NECA instructors teach your cheerleader the fine art of energizing the crowd with tried and true techniques. Develop stronger, safer stunt skills, more refined jumps and learn cutting-edge choreography, from the experienced NECA staff. The 3-day overnight camp includes possible bids to the American Cheer & Dance Scholarship invitational and Pro Bowl Performance Tour. Camp to be held at Mitchell College, New London, CT.
PO Box 124, Uncasville, CT 06382 860.848.0040
Photo courtesy of Mystic Seaport Sailing Camp.
Originally published 4/2/2013.
Sign up for the Mommy Poppins Newsletter today!
i